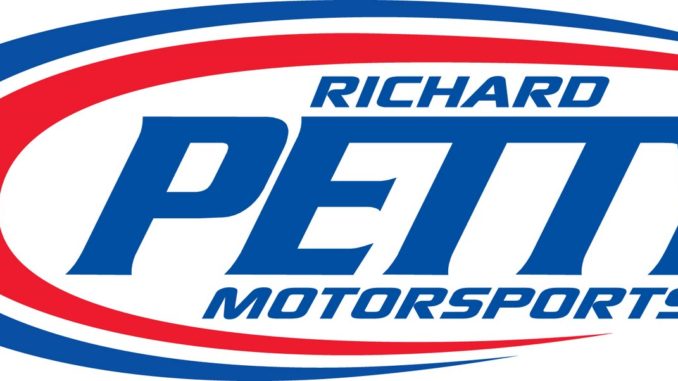 Iconic Sponsor Returns to No. 43 STP Ford
The STP 500 will be the true test of the No. 43 team's short track program. Almirola and team felt good about the program at Phoenix but know that Martinsville is a different beast. Hard on the car and its brakes, the No. 43 STP team is ready to take the paper-clip shaped track.
Almirola has 16 starts at Martinsville Speedway. He scored one Top-Five and three Top-10 finishes. He made his best start of third in 2008 and finish of fourth in 2012. Last season, he had an engine issue early in the race that ended the team's day. In the fall, he finished 16th and raced in the Top 20 all day.
Fans can follow STP on social media for videos from the #STPAmericanDrive to see Almirola, Richard Petty and Dale Inman take an All American Road Trip with Steve Letarte.
Petty and Inman will do a Q&A at the Fanatics stage.
When: Sunday, April 2, 10:00 a.m.
Where: Fanatics Stage
"We raced pretty well at Phoenix but that track races like an intermediate track. Martinsville is a true short track that is hard on the car and heavy on the brakes. We've had some good runs there in the past. Our main focus this off-season was our intermediate track program, so I'm excited to see how we unload this week and am ready to work hard to get what we need to get a good finish this weekend."
No. 43 STP Ford
A performance and marketing driven company, Richard Petty Motorsports, co-owned by NASCAR Hall of Famer Richard Petty and successful business entrepreneur Andrew Murstein, is one of the most recognized brands in all of motorsports. With a history of over 200 wins and business partnerships with national and global leaders, today the race operation fields one team in competition in the NASCAR premier series with driver Aric Almirola. Almirola will return to the iconic No. 43 Ford with partners Smithfield Foods, STP, United States Air Force and Fresh From Florida. The team is headquartered in Mooresville, N.C.