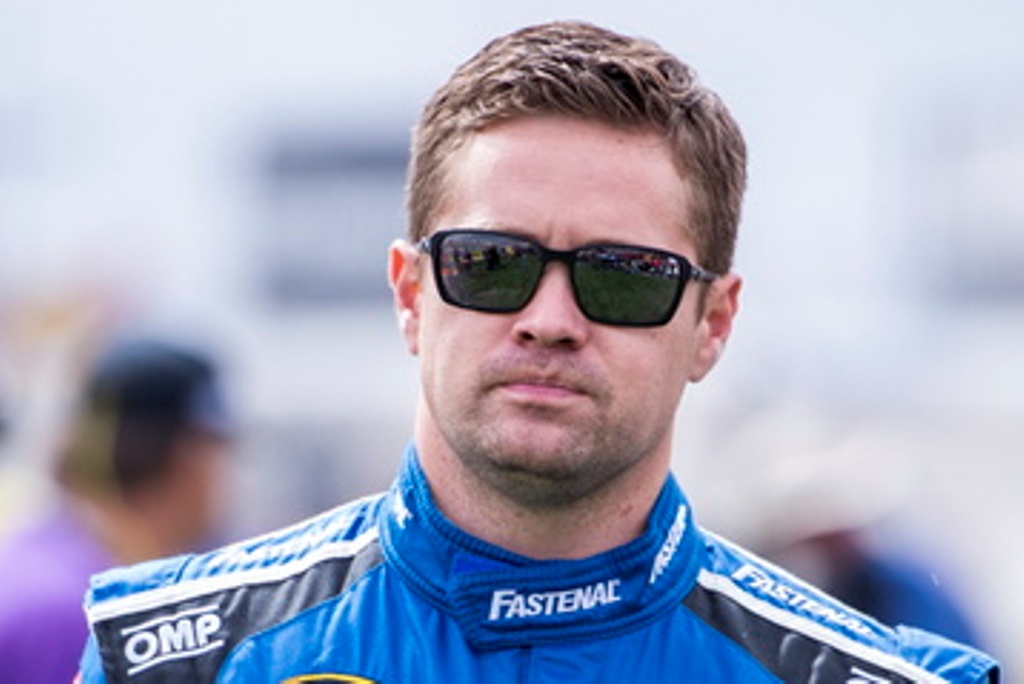 The ethics of what a lap car should do at the end of a stage were brought into question during Sunday's STP 500 at Martinsville Speedway.
Ricky Stenhouse, Jr. was desperately trying to stay on the lead lap at the end of Stage 2 when race leader Kyle Busch lapped him. On the final lap of the stage, Busch was just in front of Stenhouse, and trying to put a lap on Austin Dillon. Knowing if Dillon lost a lap, he would be trapped a lap down, Stenhouse took the bumper to the No. 18 of Busch, forcing him up the race track. Chase Elliott, who was in second, was right behind, and took advantage to take the lead, and win the stage. Stenhouse and Dillon both stayed on the lead lap, while Busch finished second.
"It was as hard as I could drive,'' Stenhouse said. "I got sponsors, fans and a team to take care of. I had to stay on the lead lap.''
For Busch, the move cost him not only a stage win, but what could've been a very important playoff point, come time for the final 10 races.
"When you got the leader to the outside and you keep banging him off the corner, that's pretty disrespectful but do whatever you want, it's going to come back and bite you one of these days,'' Busch said. "We've just got to always remember that race car drivers are like elephants, they remember everything.''
It's no doubt that stage racing can be exciting, but should lap cars really be getting in the way, and costing people valuable points?
There was no guarantee that Busch was going to get around the No. 3 of Dillon, so there's a good chance Stenhouse would have been the free pass anyway.
Stenhouse will have to remember one thing – Busch will not forget that move.