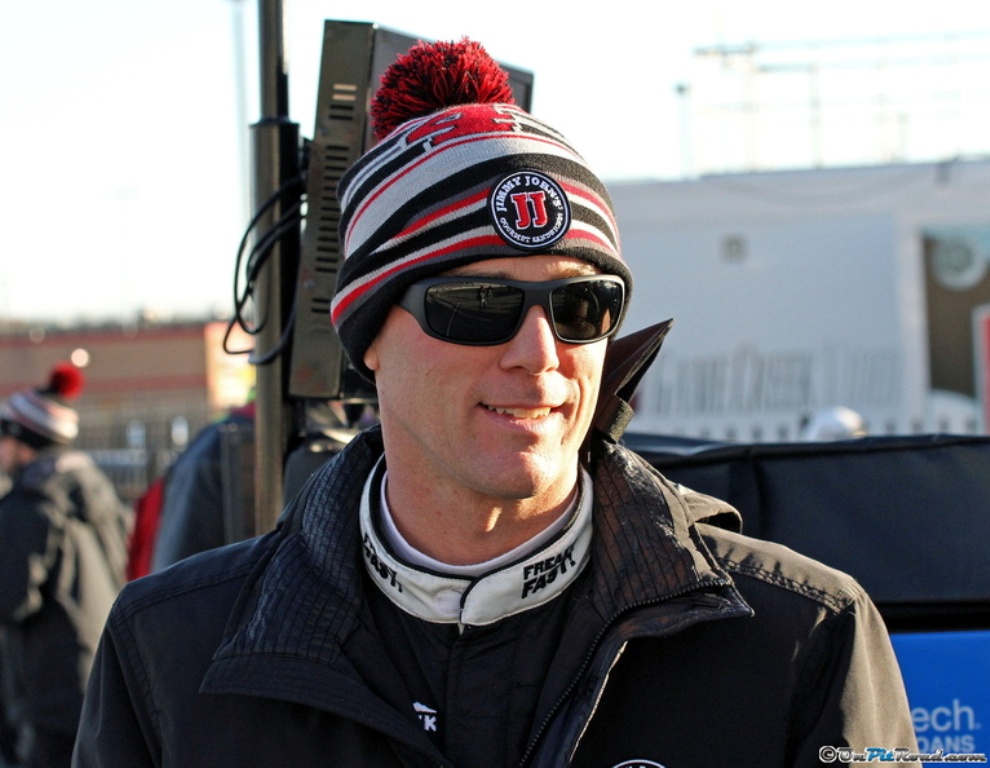 Former Monster Energy NASCAR Cup Series Champion Kevin Harvick will return to the NASCAR K&N Pro Series West at Sonoma Raceway on June 24. The Bakersfield, California native revealed the news on his SiriusXM Radio Show "Happy Hours." It will be his first start in the series since 2007.
"I'm going to be the old guy that shows up," said Harvick, who will fittingly pilot the No. 4 ride for Jefferson Pitts Racing. "I have fun when I go do those events. You'd love to win and you want to go out and do that obviously to be competitive, but it's really, it's just a series that gave me several breaks and several opportunities to showcase what I did as a kid."
His last start in the series came at Iowa Speedway in 2007, as noted above. Harvick brought home the NASCAR K&N Pro Series West Championship in 1998, a season he secured five victories. Those five victories were the bulk of his six-win career in the series.
Many of today's stars made their start in the K&N Pro Series. Drivers like Kyle Larson and Joey Logano both won championships in the series, and it's a place that is looking promising for the future of the sport with drivers like Todd Gilliland, Spencer Davis, Ronnie Bassett Jr., Harrison Burton, Dillon Bassett, Garret Archer, Nicole Behar, and many others who are the future of NASCAR.
"It's hard for young kids to come up," Harvick noted. "So, if we can go out there and have fun and bring the west series some exposure and bring some attention to that, that would really be my main goal; to bring some attention to the race, the competitors, all the people that are a part of that series."