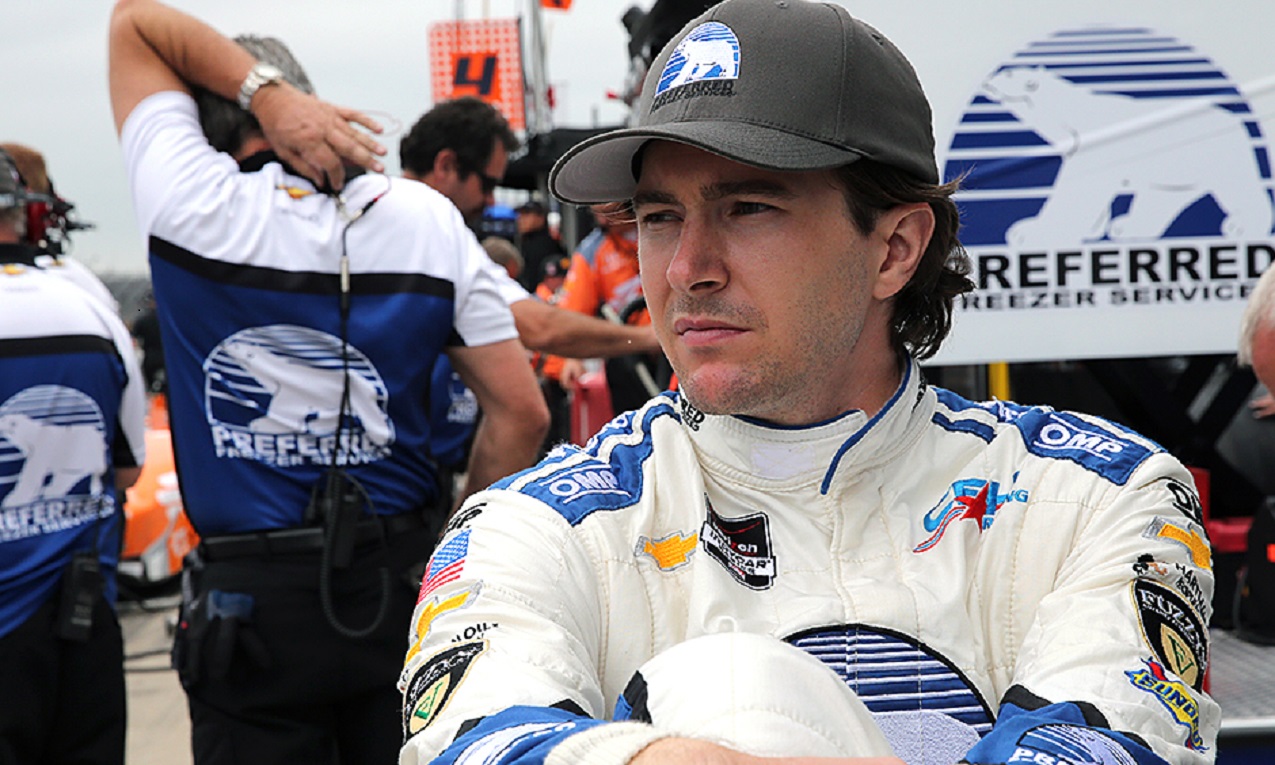 J.R. Hildebrand broke a bone in his left hand following a last lap incident between he and Mikhail Aleshin in the Toyota Grand Prix of Long Beach.
Hildebrand and Aleshin were battling for position when the two made contact as Hildebrand attempted a pass. This caused Hildebrand to spin off track, and hit the tire barriers.
"At the end of the race, we all were bunched back up because of that last yellow," Hildebrand said. "I was on reds and had a little bit for at least the handful of cars in front of us. On the last lap, I was making a move on Mikhail Aleshin and I could tell he was struggling."
He was evaluated at the track and revealed that he suffered a broken bone to his left hand, and is not cleared to drive at this time. He will be re-evaluated this week in Indianapolis.
"I was out of push-to-pass down the straightway," said Hildebrand. "He had been starting to move over, not a major block maneuver but enough to assert his line. He hit the brake a lot earlier than I was expecting and I ended up running into the back of him.
"In doing so, it ripped the steering wheel from my hand and I ended up tweaking it. At the end of the day, to come home with an 11th place finish isn't terrible. It is a bummer though as we were certainly on our way to finishing in the Top 10 and now we are in a bit of a jam going forward. Hopefully I can get back to it here before the next race."