Zach Veach to Drive in Place of Injured Hildebrand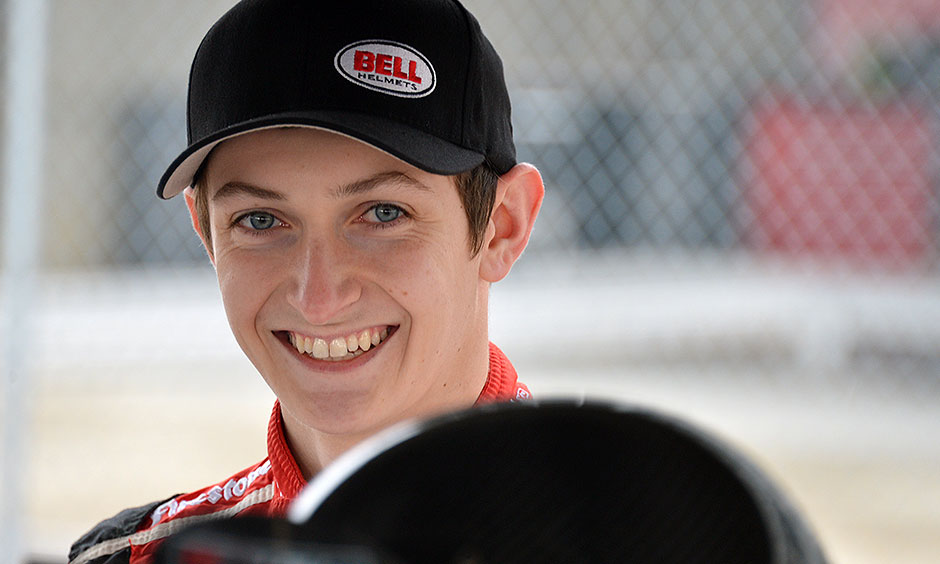 Ed Carpenter Racing has announced that Zach Veach will drive the No. 21 Fuzzy's Ultra-Premium Vodka Chevrolet at Barber Motorsports Park this weekend. Veach will replace the injured J.R. Hildebrand.
"First and foremost my thoughts are with JR and his recovery, that's the most important part of this," said Veach. "My heart goes out to him as I suffered a broken hand a couple of years ago and I wouldn't wish that upon anyone. This isn't how any driver wants to get his first race but with that said, I'm thankful for the opportunity to sub for JR."
Hildebrand was injured on the last lap of the Toyota Grand Prix of Long Beach that required surgery to repair broken bones in his hand.
"This obviously is not how I had hoped this would play out, but I've done everything there was to do since surgery last Tuesday with good results," Hildebrand said. "It seems the risk is still too high given the initial extent of the injury. The doctors I've worked with have been awesome to get my fractures sorted out and I trust their view of the situation."
Team owner Ed Carpenter chose Veach to replace Hildebrand this weekend because of the young driver's skill level.
"We will obviously miss JR being in the car this weekend, but we need to focus on what is best for his recovery and for ECR while he is recovering," Carpenter said. "Zach is a driver that we have been interested in during the rest at Sonoma last year, he did nothing but impress. We know he will do a great job at Barber in what is a tough situation for everyone."