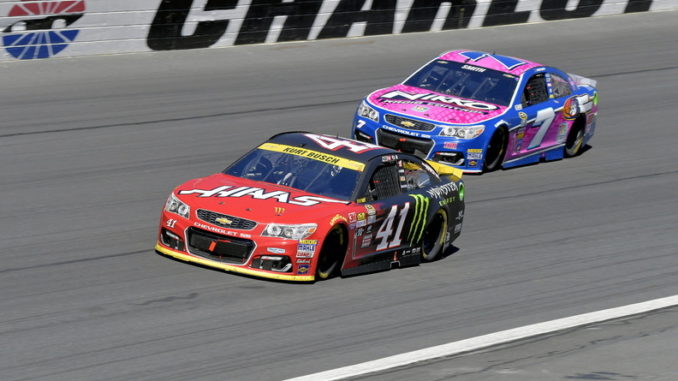 In hopes of better racing with a slick race track, Charlotte Motor Speedway is moving its fall NASCAR XFINITY and Monster Energy NASCAR Cup Series races from under the lights to during the day.
With the change, the XFINITY race scheduled for Friday night has been pushed to Saturday, Oct. 7 at 3 p.m., while the Bank of America 500 has been moved to Sunday, Oct. 8 at 2 p.m.
Seven-time Cup champion and eight-time Charlotte race winner Jimmie Johnson is in favor of the change.
"Charlotte's so tricky, especially when the sun's out," Johnson said in a Charlotte Motor Speedway release. "And, the track's finally aging and getting to a place with a lot of character (so) that a day race will allow us to run so many more lanes and, I think, create such an entertaining and compelling race … I'm really excited for a hot, slick, day race."
Two-time Coca-Cola 600 winner Kevin Harvick echoed Johnson's feelings, preferring a day race over one happening at night.
"I like racing in the day, especially here at Charlotte," Harvick said, "because it seems like the cars move around more and it's harder to get a hold of your car."
With Charlotte moving back to its traditional daytime slot, it means there will no longer be a scheduled night race in the playoffs for Cup drivers. The XFINITY Series will still compete under the lights at Kentucky Speedway and Texas Motor Speedway in the playoffs.