Castroneves keeps Phoenix speed king crown with record qualifying run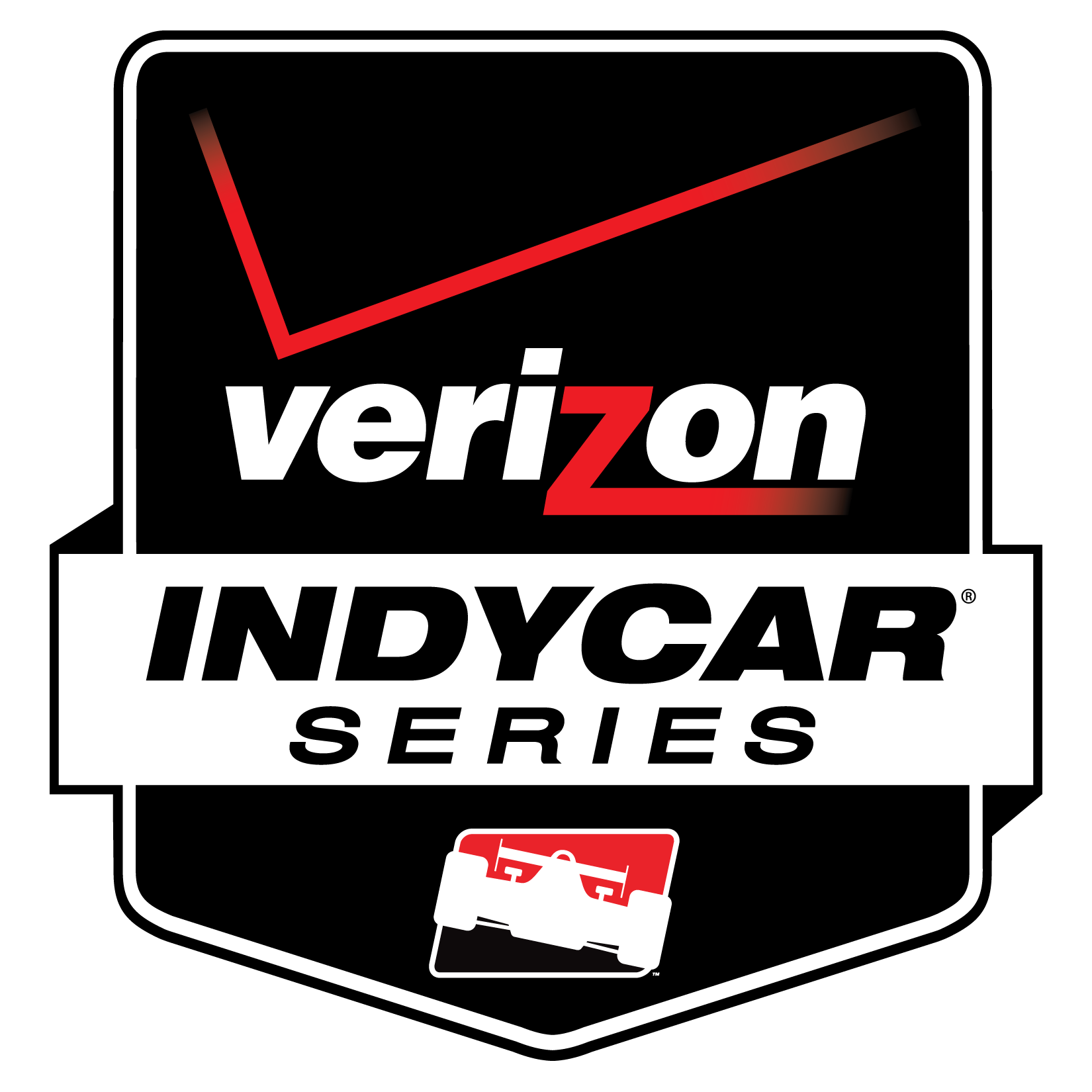 AVONDALE, Arizona (Friday, April 28, 2017) – There's a new speed king at Phoenix Raceway, but it's the same old speed king who keeps climbing the Indy car record books.
Helio Castroneves shattered the lap record he set a year ago on the 1.022-mile oval in tonight's qualifying for the Desert Diamond West Valley Phoenix Grand Prix. It earned the 41-year-old Castroneves his second pole position in four races this season and the 49th of his 20-year Indy car career – tying the Team Penske driver with another legend, Bobby Unser, for third on the all-time list.
DESERT DIAMOND WEST VALLEY PHOENIX GRAND PRIX: Qualifying results
Driving the No. 3 REV Group Team Penske Chevrolet in windy conditions under the lights, Castroneves averaged 194.905 mph (37.7538 seconds) for his two laps, including a record-setting circuit of 18.8701 seconds (194.975 mph). Castroneves will lead the 21-car field to the green flag in Saturday's 250-lap race (9 p.m. ET, NBCSN and Advance Auto Parts INDYCAR Radio Network).
"People don't realize that qualifying is extremely difficult," Castroneves said. "I took it to the limit – I had one eye closed and one eye open. Experience is a big part of this and today was really, really good.
"The conditions were really difficult today in practice; the gusting winds were horrendous. We worked mostly on the race setup (in practice). My engineer (Jonathan Diuguid) did a phenomenal job and obviously, everybody at Team Penske. The REV Group car was really fast. Qualifying is one thing, the race is another, but I'm really confident going into tomorrow."
Castroneves led a Chevrolet sweep of the first five qualifying positions. Teammate Will Power, winner of the two Verizon P1 Awards that Castroneves hasn't collected this season, qualified second with a two-lap average speed of 194.017 mph (37.9266 seconds) in the No. 12 Verizon Team Penske Chevrolet.
"It's kind of tough going early (in the qualifying order), so I was very apprehensive to go wide open on that first lap," Power said. "Helio actually ran a little less downforce that me – so he trimmed more – so he was really fast.
"We'll see what we can do (in the race). Castroneves can be second and I'll be first. That'd be nice."
JR Hildebrand broke the Team Penske stranglehold by qualifying third in the No. 21 Fuzzy's Vodka Ed Carpenter Racing Chevrolet (193.912 mph). The career-best effort came a week after Hildebrand sat out the race at Barber Motorsports Park while a broken bone in his hand sustained three weeks ago at Long Beach healed enough for him to be medically cleared to drive.
"The car's been good from the (February open) test to rolling out here in practice and I had a good, strong run there," said Hildebrand, whose best previous qualifying effort was fourth at Iowa Speedway in his rookie season of 2011. "It's so difficult to pick your downforce level in these kinds of varied conditions. We saw Helio and those guys roll out with a little less (downforce) than where we were at. But looking towards the race, I think our cars are really good in race trim."
Team Penske drivers Josef Newgarden, the winner last week at Barber, and reigning Verizon IndyCar Series champion Simon Pagenaud locked down the fourth and fifth positions in qualifying. Tony Kanaan of Chip Ganassi Racing, a two-time winner at Phoenix (2003, '04), was the top Honda qualifier, sixth overall in the No. 10 NTT Data Honda. Scott Dixon, the race winner a year ago when the Verizon IndyCar Series returned to Phoenix following an 11-year absence, qualified eighth in the No. 9 NTT Data Honda for Chip Ganassi Racing.
Sebastien Bourdais, the championship points leader following the first three races, qualified 10th in the Dale Coyne Racing No. 18 Sonny's BBQ Honda.
A delayed telecast of qualifying airs at 7:30 p.m. ET Saturday on NBCSN, leading into the live race telecast.
Kimball recognized by Arizona statehouse
Charlie Kimball doesn't get nervous driving an Indy car at more than 200 mph. He doesn't flinch when speaking to groups on his life as a Type 2 diabetic.
The Chip Ganassi Racing driver did admit to a bit of trepidation Thursday when asked to lead the Arizona House of Representatives in the Pledge of Allegiance. A guest of Rep. Heather Carter, the driver of the No. 83 Tresiba Honda was given permission to be on the chamber floor and guide the 61 members of the house in reciting the pledge to open their day's session.
"I led the Pledge of Allegiance, which was really cool," Kimball said today at Phoenix Raceway. "I don't think I've said it since about eighth grade, so I might have had to Google it before we got going."
Rep. Carter is a leader on Arizona legislative health-related committees, including the diabetes caucus. She invited Kimball, the seventh-year Indy car driver, to meet fellow legislators as he advocates nationwide for diabetes awareness and pre-emptive care.
"Everywhere in the U.S. is facing this diabetes epidemic and here in the Southwest, in Arizona with the different ethnic populations, there is a little higher incidence of diabetes occurrence," said Kimball, whose car sponsor is an insulin product from Novo Nordisk. "And especially some of the farming communities, the co-ops, the lower income areas in the desert, it's really hard sometimes to get good healthcare.
"I'm very appreciative as a member of the diabetes community of the work they've done to drive progress for that community."
Kimball was also appreciative to be presented with a state proclamation recognizing the Californian's achievements in both racing and raising diabetes awareness.
Oberto, Circle K sponsor Andretti's No. 27 Honda
Seattle-based all natural beef jerky company Oberto, along with Circle K, is taking over the paint scheme of Marco Andretti's No. 27 Andretti Autosport Honda this weekend for the Desert Diamond West Valley Phoenix Grand Prix at Phoenix Raceway.
"Oberto has been a strong partner for us on the Global Rallycross front and we're excited to welcome them to our INDYCAR program as well as Marco's primary sponsor for Phoenix," said Andretti Autosport CEO Michael Andretti. "We're looking forward to success for Oberto and Circle K on two fronts this weekend – with Marco in Phoenix, and (rallycross driver) Scott Speed in Memphis."
Andretti enters the weekend 17th in the Verizon IndyCar Series driver standings. In his 12th season the 30-year-old is preparing for his 187th Verizon IndyCar Series career start. The third-generation Indy car driver hasn't missed a start since his 2006 debut and sits just 10 laps away from 1,000 career laps led.
Drivers test out new Phoenix Raceway seating
Seven Verizon IndyCar Series drivers got a taste today of what the new grandstand seating will be like at Phoenix Raceway upon completion of his renovation project in November 2018.
Team Penske's Helio Castroneves, Josef Newgarden, Will Power and Simon Pagenaud, Dale Coyne Racing's Sebastien Bourdais and Ed Jones and Rahal Letterman Lanigan Racing's Graham Rahal were able to "test drive" prototype seats that are part of the Phoenix Raceway Project powered by DC Solar. The $178 million modernization project will relocate the 1.022-mile oval's start/finish line to near the dogleg in Turn 2, build new grandstands in Turn 2, remove older grandstands along the current frontstretch and completely redesign the track's infield to make it more fan-friendly.
The entire 21-driver field for Saturday's Desert Diamond West Valley Phoenix Grand Prix also signed the first 30-foot steel beam that will be used in construction of the new grandstand. Fans will also be able to sign the beam this weekend.