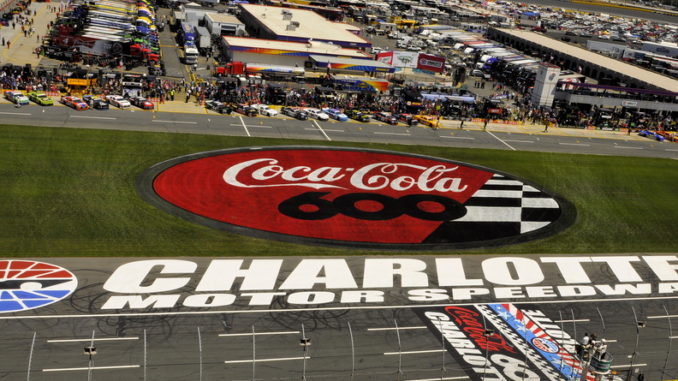 The Coca-Cola 600 is a staple in the Monster Energy NASCAR Cup Series. In the industry, it's referred to as one of NASCAR's crown jewel races along with the Daytona 500, Southern 500 and Brickyard 400. However, year after year the question is asked – is the Coke 600 too long? With NASCAR's announcement the race will now be run in four stages instead of three, they may have answered that question.
Stage racing came into NASCAR this year to enhance the racing and make it more exciting for fans. There's no doubt in my mind that this type of racing has done just that. Stage racing has been a big success thus far. Breaking the race up into three stages has made for more excitement, more strategy and a way for teams to earn more points. I was on the fence about stage racing at the beginning of the season, but I've already grown accustomed to it and enjoy it.
When NASCAR announced stage racing, every race was to have three stages. Whether the race was a short 300 miles like, say, New Hampshire Motor Speedway, or 600 miles like the Coca-Cola 600 at Charlotte Motor Speedway, it was three stages. No more and no less. Now, just two weeks before NASCAR's longest race, we're splitting the race into four stages. Steve O'Donnell, NASCAR executive vice president and chief racing development officer, said adding a fourth stage gives way to "another layer of strategy for teams, and even more excitement within the race for fans." However, I think it can be argued that this is really just to make the race more tolerable to fans.
Now, of course, this is pure speculation and just an opinion on my part, and NASCAR never actually said this. When you examine the Coca-Cola 600, it usually runs between four and four and a half hours long. That is, unless, you have last year's running of the race, which was painstakingly mediocre at best. It was just under four hours, and the race featured long green flag runs, one of which lasted more than 130 laps. This year, we'll see green flag runs last no more than 100 laps as each stage will end at Lap 100, 200 and 300.
The Coca-Cola 600 used to be an exciting race, and a test of man and machine. However, with drivers being much more physically fit than they used to, and teams being more mechanically inclined, the 600-mile race isn't as much of a test anymore. This used to be a race of attrition where you'd be lucky to make it to the end of the race. Last year's edition of the race saw 38 of 40 drivers make it to the end of the race, with only one dropping out of the race due to a mechanical issue.
Ultimately, I have no problem with four stages in the 600. It will make the racing more tolerable by splitting up the long green flag runs. The issue is NASCAR announcing this two weeks before the race. It was a poorly timed call on their part, and one that just reeks of a desperate attempt to keep fans engaged in a race that is far too long to begin with.