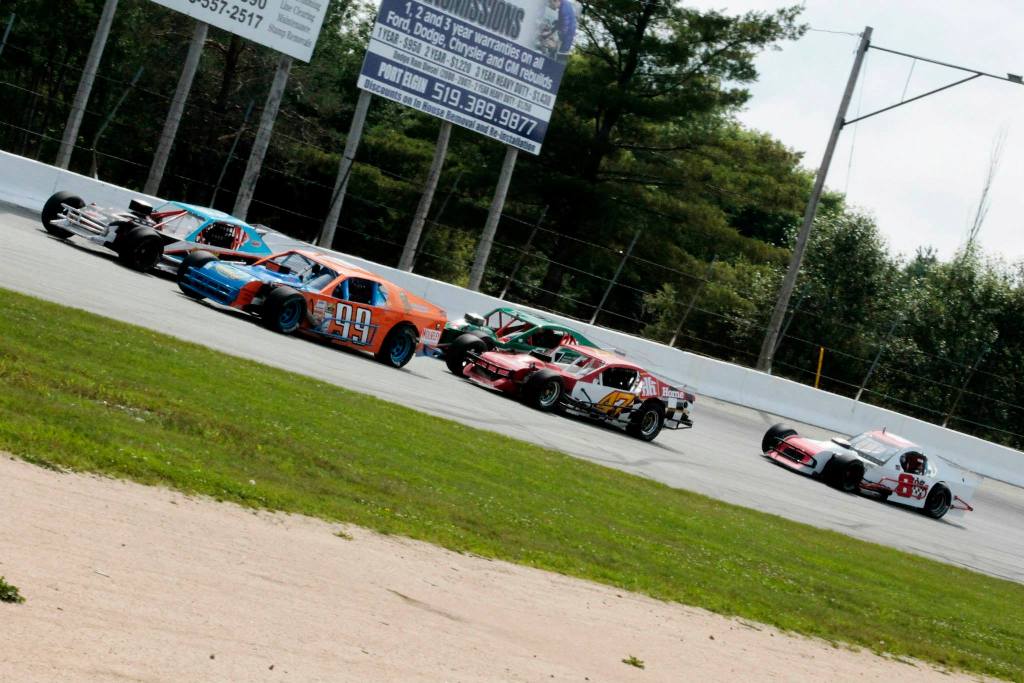 Amid rumours of Sauble Speedway closing, the track in a nearby beach town will keep its doors open as a new pair of owners have purchased the facility.
Paul Gresel and Mark Dilley, general manager of Sunset Speedway in Innisfil and part-time NASCAR Pinty's Series driver, have purchased the track in a joint venture, according to former track owner Jason Thom.
"We both know that this is no easy task and with everything coming together already into the 2017 season it will basically be save what we can for 2017 race season, make as many upgrades over the season and look forward to a big and fresh 2018," Dilley said in a track release.
The announcement on Friday morning came on the heals of months of rumours that the track would close prior to hosting several OSCAAR sanctioned events this season.
The track will host a preseason meeting on Sunday, May 28 at the Sauble Community Center at 2 p.m. to talk about how the track's operations heading into race season.