Austin Dillon Sidelined After Early Crash at Daytona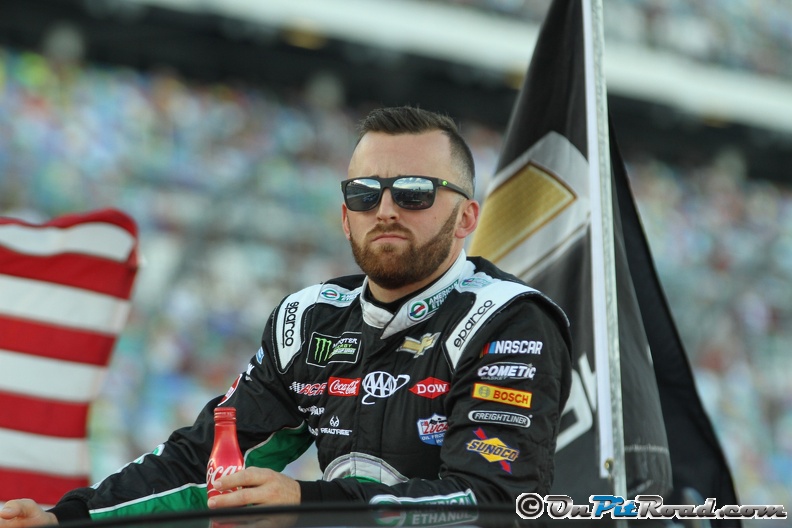 Austin Dillon entered this year's running of the Coke Zero 400 confident. He's finished inside the top-10 for all of his last three starts in the race, including in 2015, the year he crashed as he passed the finish line, in the air.
This year's race, however, did not go as planned.
Dillon started the race from 19th and worked his way through the field during the race where he would flirt with the top-10 making it up to 11th. At Lap 72, Dillon was collected in the crash when Kyle Busch lost a tire and went spinning mid-pack collecting Dillon, Martin Truex Jr., and Joey Logano ending all three drivers' nights. Dillon would end up finishing 36th.
"I tried to slow down, I downshifted and it wasn't enough.  We knocked the oil cooler and radiator out." Dillon said. "Fun race for the American Ethanol Chevrolet race team and as part of this deal you have to shove yourself in a bad position. I should have been smarter and rode around like half of the others in the field, but we were trying to get some bonus points there coming to the end of the stage.  It didn't work out."
While the Coca-Cola 600 winner ran out of luck at Daytona, the series heads to Kentucky Speedway this weekend, a track where he's seen success. Both of Dillon's first two NASCAR XFINITY Series wins came in the Bluegrass State in 2012 where he swept the races.