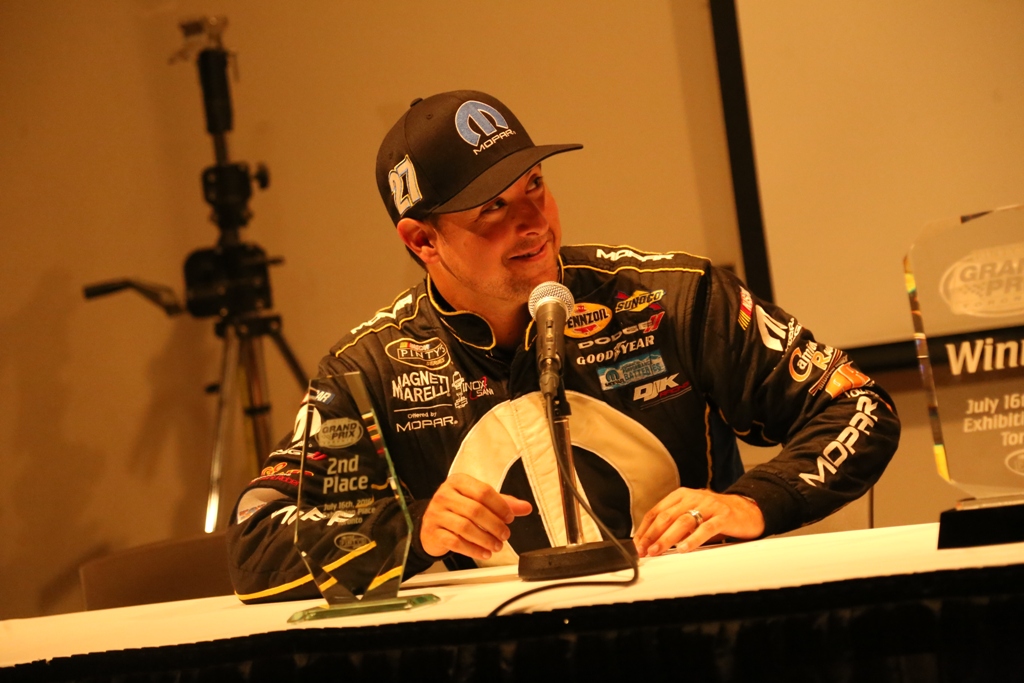 Andrew Ranger has had his wealth of success in the NASCAR Pinty's Series, and now the veteran driver will start on pole for a milestone start in the series as he took the top spot in Toronto ahead of the Pinty's Grand Prix.
Ranger, making his 100th series start on Saturday, was fastest in qualifying ahead of two fellow Quebecois drivers, Alex Tagliani and Circuit ICAR winner Kevin Lacroix. Ranger's fast lap of 1:16.785 was nearly two tenths quicker than his nearest competitor in Tagliani.
"We're very happy about my car," Ranger said after qualifying. "The guys did a great job in practice and qualifying. I really love the track here. It's really technical. We slammed a little bit, and made it very interesting for fans. I'm proud of my team."
Tagliani, the defending race winner, knows that while he, Ranger and Lacroix may have been fastest in qualifying, none of the three have the race in the bag quite yet.
"I don't think anyone's going to walk away with it just because it's the same guys up front," he said. "I mean, we saw last week and the weekend before too. Qualifying's one thing, the race is going to be different."
22 Racing Team drivers Adam Andretti and Marc-Antoine Camirand will start fourth and fifth, but qualifying didn't go quite as planned for debut driver Andretti. On his final lap, the American lost control of the No. 44 Dodge, slamming the wall and cutting down a tire. The damage will mean the team will have to go to work overnight in order to prepare the car for race time on Saturday.
Alex Labbe, L.P. Dumoulin, Anthony Simone, Gary Klutt and J.F. Dumoulin rounded out the top-10 in qualifying.