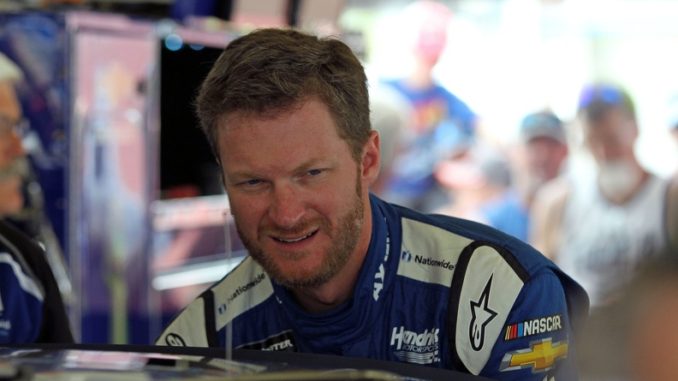 In his final race at Pocono Raceway, a track he's had past success at, Dale Earnhardt Jr. brought home a 12th place finish after qualifying 23rd for the event. The finish was his eighth finish inside the top-15 and was his best finish since Kentucky Speedway a few weeks ago where he finished 12th.
The strong run at one of his better tracks was a great way to rebound from a disappointing 36th-place finish the previous weekend at Indianapolis after rear ending the No. 6 of Trevor Bayne on lap 76 which damaged the radiator.
"It went better than I thought it was going to go. We had a real struggle with the car on Friday and Saturday and we changed a ton of stuff," Earnhardt Jr. told OnPitRoad.com following Sunday's race. "We did get speed in the car but not enough. Still not quite fast enough at the end of the race to be able to run in the top-five like we feel like we should."
On lap 22, a pit road speeding penalty early in the race relegated the No. 88 Nationwide Chevrolet SS to 35th, one lap down. He took advantage of a caution on lap 59 to take the free pass and get back on the lead lap. Earnhardt Jr. pitted late in the race, as did much of the field, and found himself 12th when the checkered flag flew.
"Greg (Ives, crew chief) did a great job on the strategy. We didn't pass many cars on the track and gained us a ton of spots on pit road so that's really the way we got this finish today."