Benjamin Cruises to Victory at Winchester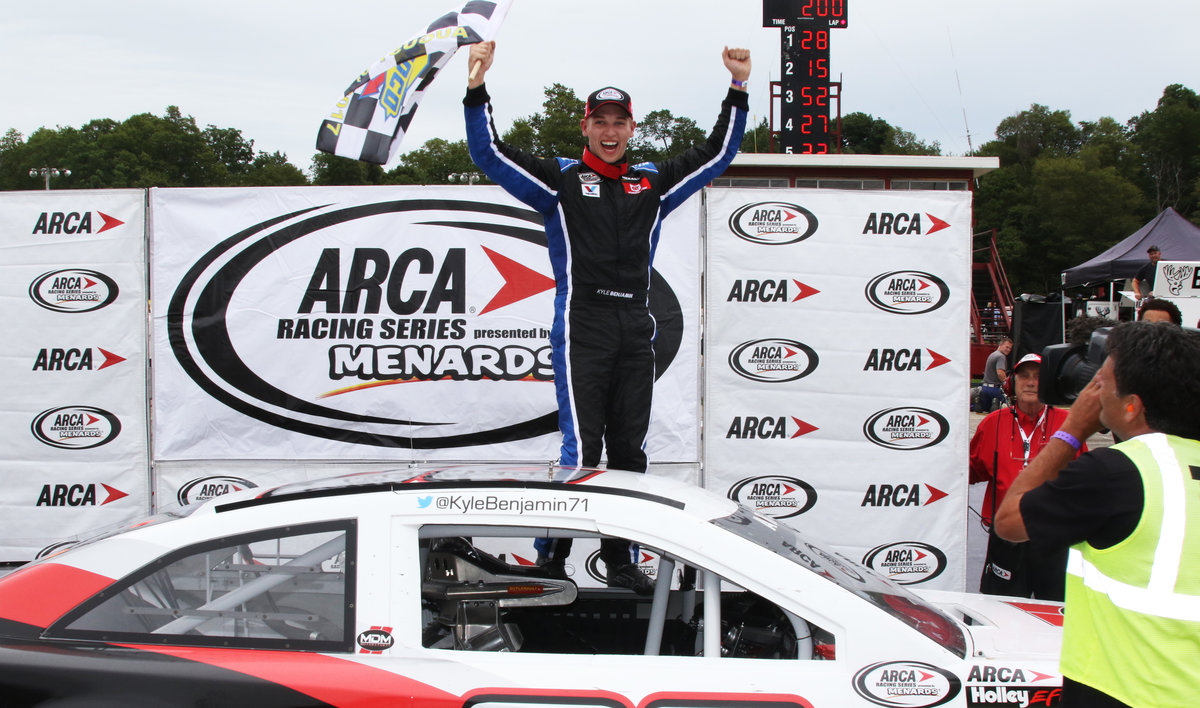 Kyle Benjamin secured his third career victory in the ARCA Racing Series presented by Menards at Winchester Speedway on Sunday. It was the youngster's first win since 2013.
Benjamin dominated the race leading the most laps but toward the end, Zane Smith put up a challenge until a transmission issue on the final restart relegated the Venturini Motorsports driver to 15th.
Christian Eckes inched closer and closer to leader Benjamin but would fall off as the checkered flag fell. He would tie his best career finish of second with points leader Austin Theriault finishing third, Travis Braden, and Gus Dean rounding out the top-five.
"This is the coolest track," said Benjamin. "It's a track I've always wanted to win at…and I've been trying for a while. It's nice to finally get it. Winchester is one that every driver wants to win," Benjamin said. "This is big for me….one I've always wanted. I'm not sure if we would have gotten around Zane Smith. I think we were better on long runs but he would have been tough to get by. He was really smooth and did a great job…I hate it for him. We were a little faster and I think we could have maybe gotten by off the corner…we were just waiting to get a run. If it would have happened, it would have been late in that last run. The MDM Motorsports guys were awesome today."
Theriault added some extra padding to his points lead finishing third while his points rival Dalton Sargeant had a disappointing afternoon after he cut a tire down and plowed into the turn one wall. He'd come down pit road numerous times for repairs before going behind the wall with just 37 laps remaining finishing 16th.
"When we struggle like we did today and overcome it, it teaches us a lot," said Theriault. "We started the race way too free, but at the same time, the car wasn't turning well either. You can't adjust for both so we went the route to where I could at least drive it, and tightened it up. Good day all things considered."