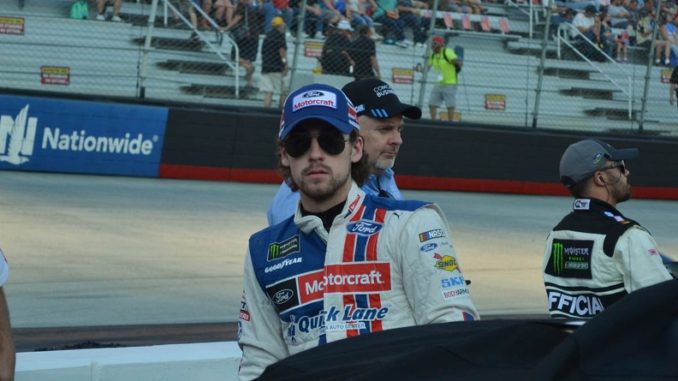 After a disappointing finish back in the spring where power steering issues got the best of him, Ryan Blaney rebounded and earned his ninth top-10 of the season and best finish in the Monster Energy NASCAR Cup Series at Bristol Motor Speedway.
Blaney continued a strong run of finishes since his disappointing result at Pocono Raceway just a few weeks. Tonight at Bristol just showed how strong the No. 21 Motorcraft/Quick Lane Ford Fusion can run.
"We weren't bad. I thought we started out okay but the track changed constantly throughout the race, with whatever changed in the line to run up to. In the first run, we were running great up top and not good on the bottom and then after that we were kind of the opposite," Blaney told OnPitRoad.com following the Bass Pro Shops NRA Night Race. "We were kind of back and forth with that and I thought we did a good job hanging in. We had a great short run speed and really good long run speed. Just that middle portion wasn't our best. It's something to be proud about. We worked on it all night and those guys with tires kinda drove by us."
A few drivers including Kurt Busch elected to pit late in the race, which gave them fresher tires in what would turn into the run for the finish, with no cautions coming out in the end. The lack of a caution in the end hit Blaney by surprise but it didn't phase the team in the end, giving them a well deserved top-10 and momentum heading into the final races of the regular season.
"I didn't think it was going to go 80 laps under green, I thought we were going to have another caution," he said. "When you come down and get tires and be in the better boat than what we were in and sometimes that's how it goes."