Patrick Not Returning to Stewart-Haas in 2018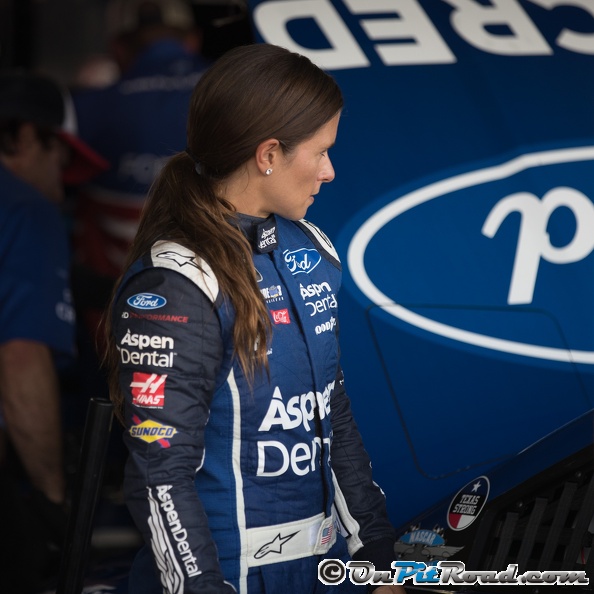 On a day where Smithfield Foods announced it would be moving from Richard Petty Motorsports to Stewart-Haas Racing in 2018, Danica Patrick announced she would not be returning to the team next year.
Patrick, whose ride seemed to be in limbo following sponsorship issues all season, announced via Facebook that she was leaving SHR at the end of 2018.
"It has been my honor to drive for Tony Stewart, Gene Haas and everyone at Stewart-Haas Racing for the past six seasons. Together we earned a Daytona 500 pole, seven top-10 finishes and we also had some exciting racing along the way. My time driving for them, however, has come to an end due to a new sponsorship arrangement in 2018," she wrote. "Sponsorship plays a vital role in our sport, and I have been very fortunate over the course of my career, but this year threw us for a curve. Our amazing partners, such as Aspen Dental and Code 3, stepped up in a big way on short notice this year and I am incredibly grateful.
I wish SHR the best of luck with their new sponsorship and driver. Thanks for the memories. Right now, my focus is on the remainder of the 2017 season and finishing the year strong. I have the utmost faith in myself and those around me, and feel confident about my future."
With Smithfield jumping ship from RPM to SHR, all rumors point to their current driver, Aric Almirola, joining the fleet at SHR. Smithfield has yet to announce which driver it will sponsor, but RPM confirmed in a statement today that Almirola would not return to the team next season.
As for Patrick's plans for 2018, she made no mention on Facebook of what she may be doing, or if she is even pursuing a ride for next season in the Monster Energy NASCAR Cup Series.