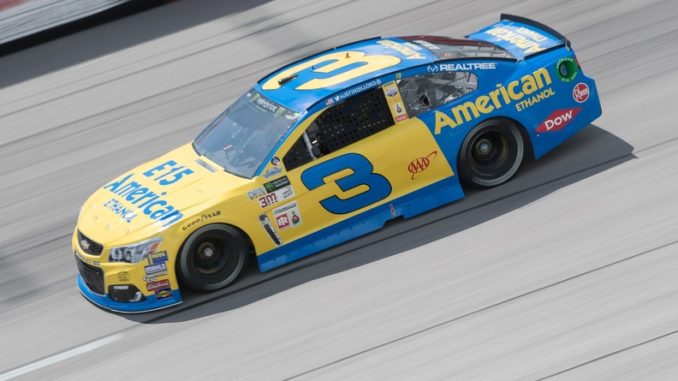 For the second straight season, Austin Dillon and the No. 3 Dow Chevrolet will compete in the playoffs for the Monster Energy NASCAR Cup Series Championship. Dillon gained entry for the playoffs after earning the victory in the Coca-Cola 600 at Charlotte back in May.
Since winning for the first time in his career four months ago, Dillon has had an up and down season with everything from an three DNFs to a fourth place finish a few weeks ago at Darlington. As the playoffs approach, Dillon is seeded 14th in the playoff standings, 48 points out of the lead.
"I'm ready to hit the restart button." Dillon told OnPitRoad.com after the race Saturday night. "We made some noise last year in the playoffs and we'd like to do it again obviously."
Dillon's looking to do something nobody in NASCAR history has ever done before – be a champion in all three of NASCAR's top-tier series. He won the NASCAR Camping World Truck Series title in 2011 and followed that up two years later by winning the XFINITY Series championship.
"We'll get after it and see what we can do," he said. "I want to get to Homestead and win our third NASCAR championship and put us in a pretty elite group."
Despite not having the victories and top-five finishes, Dillon and his team have shown consistency with an average finish of 20th throughout the whole regular season. Once Dillon got the first win, it gave the team the opportunity to try different things to experiment heading into the post-season.
"We got to be more aggressive, I think. It's a three-race season getting ready to happen for our team. Three races at a time and we've gotta take advantage of each one of them to the max of out abilities," Dillon said, talking about the team's playoff approach. "I love all three of the first round tracks (Chicago, New Hampshire and Dover). I don't dislike anything about them, we need to have speed at them but as a driver I enjoy going to those places. Obviously Charlotte's a very good one for us in the second round but the first three there isn't one I'm scared of we just have to make sure we put a car out there capable of competing and we'll take car of the rest as a team out there on race day."