Friesen Quietly Earns First Top-5 on Pavement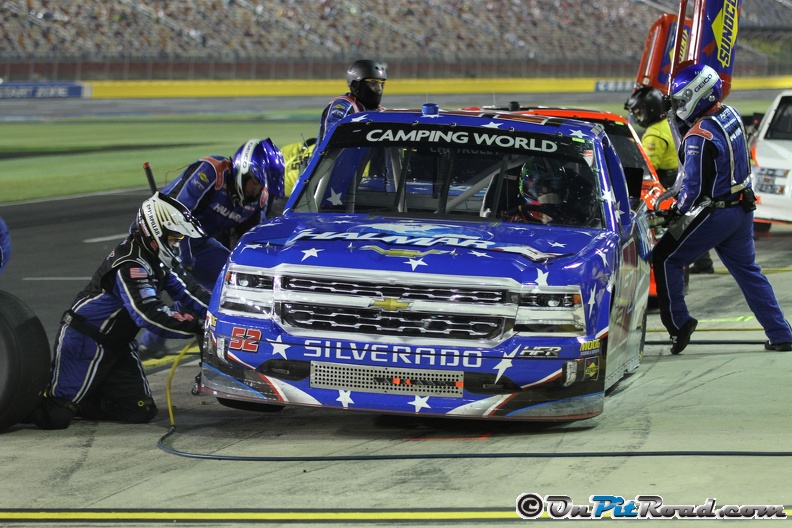 A new relationship with GMS Racing seemingly clicked on Saturday for Stewart Friesen at New Hampshire Motor Speedway.
While the spotlight was on the playoff drivers, Friesen sneaked his way into the top-five and ran up there a majority of the second half of the race. A fifth-place finish would be the best finish for the Niagara-on-the-Lake, Ontario native since he finished second at Eldora.
The new relationship comes after the organization split with Tommy Baldwin Racing and realigned with NASCAR Camping World Truck Series championship winning team GMS Racing. Before the top-five finish took place, Friesen earned his best pavement start of 11th. His previous best start on pavement came at Pocono earlier this season where he started 15th.
Halmar Racing has teamed with GMS for the remainder of the season, meaning Friesen could spoil the party for the playoff drivers more often.
Friesen returns to Las Vegas Motor Speedway this weekend for the second season in a row. Last year, he finished 19th after starting 19th.