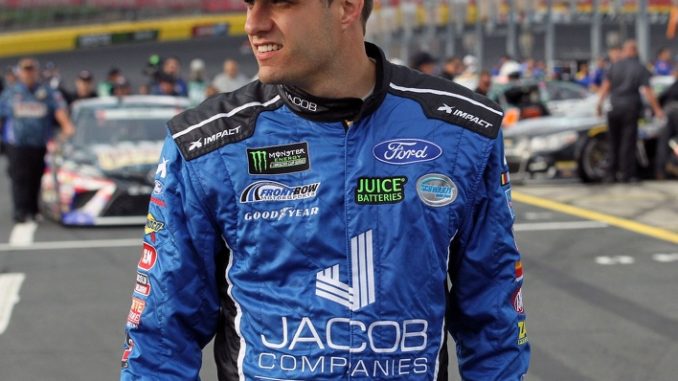 Front Row Motorsports announced today that TheHouse.com will sponsor the No. 38 entry of David Ragan in five of the remaining eight races in the Monster Energy NASCAR Cup Series.
TheHouse.com, which most recently sponsored the NASCAR XFINITY Series and Camping World Truck Series races at Chicagoland Speedway a few weeks ago, will be the primary sponsor beginning this weekend in the Apache Warrior 400 presented by Lucas Oil at Dover International Speedway.
TheHouse.com, an outdoor gear retailer, was recently acquired by Camping World.
"There is a natural synergy between NASCAR fans and TheHouse.com customers," said Marcus Lemonis, Chairman of Camping World, TheHouse.com and star of CNBC's The Profit. "They both enjoy a variety of outdoor activities, and TheHouse.com is passionate about equipping everyone from weekend warriors to outdoor enthusiasts with the best outdoor gear on the planet."
David Ragan is 10 starts off of his 400th start in the Monster Energy NASCAR Cup Series. So far this season he's earned two top-10 finishes and five top-20 finishes. His best finish came at Daytona in July where he finished sixth.
TheHouse.com will also sponsor Ragan at Charlotte, Martinsville, Kansas and Texas.