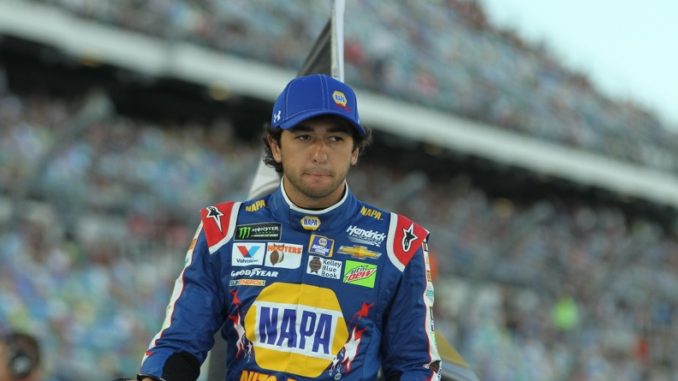 Kyle Busch passed Chase Elliott late in the race on Sunday to earn his fourth victory of the season. Busch began to chop Elliott's lead with ten laps to go and having lapped traffic in front of him didn't help at all. The fact that the driver in front of him was Ryan Newman also didn't help, especially with Newman battling for his playoff life. Despite not winning the race, Elliott earned his fifth second place finish of his career.
"Man, such a bummer, such a disappointment for my team.  I don't really have a whole lot to add." Elliott remarked in the post-race media availability. " It was all just lap traffic dependent." added Elliott. "I thought if I had a clean track, I could have run as fast as he did, but I didn't, and I should have done something different.  So that's just on me, and he did a better job than I did.  At the end of the day that's what it comes down to.
The combination of fighting for his playoff life and being "reportedly" one of the hardest drivers to pass in the cup series didn't help Elliott. Newman wasn't intentionally trying to block Elliott and after Busch took the lead, Busch was able to catch Newman and pass him, Elliott just used up all of his car and didn't have enough to win the race.
The fact that Busch was behind Elliott didn't help either. Busch has been one of the best lately when it comes to pressuring the younger drivers in the end, for example look at Bristol with Erik Jones. Elliott had a strong run on Sunday, his second top-five of the playoffs. His father had eight second place finishes before his first victory at Riverside in 1983. It's not a question of if, it's when will it happen for the younger Elliott?