Richard Childress Racing Announce Partial XFINITY Series Lineup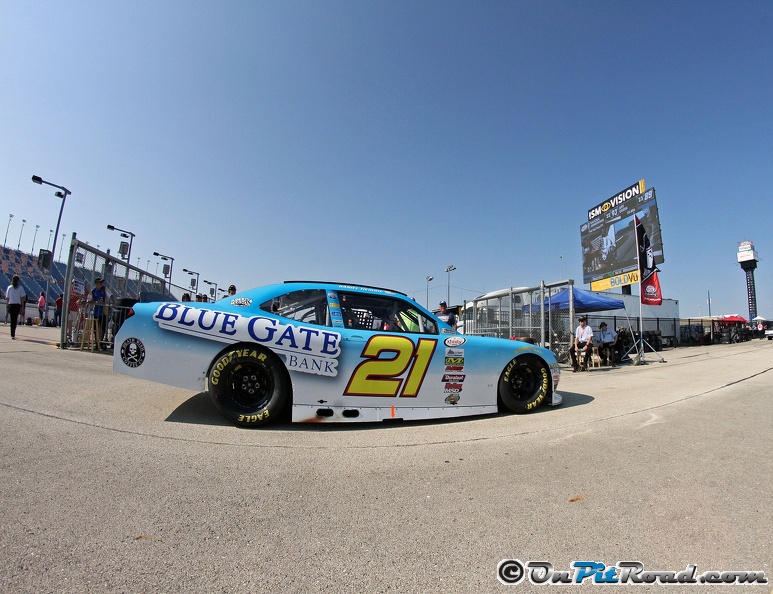 Daniel Hemric has re-signed with Richard Childress Racing for the 2018 NASCAR XFINITY Series season. Hemric will return to the No. 21 Chevrolet Camaro after putting on a strong rookie campaign. The announcement lifts some weight off the shoulders of Hemric who can now fully focus on winning the championship this season. In just 28 starts in the series, Hemric has tallied six top-five finishes, fourteen top-ten's, and one pole earlier this year at Richmond.
"It is always a special time when you can re-sign with a team like Richard Childress Racing that has done so much in our sport," said Hemric. "I've learned a lot from Richard both about racing and life in general, many lessons that I will never forget," Hemric said. "While we still are contending for the XFINITY Series championship this year, and have unfinished business in the final five races, I'm fortunate that I will again be running for the Series championship in 2018 with RCR and Richard in my corner."
Along with Hemric, RCR has signed current XFINITY Series driver Matt Tifft to a multi-year agreement. Tifft will pilot the No. 2 entry with sponsors being announced at a later date. Tifft is also in his rookie season driving for Joe Gibbs Racing and is currently a playoff contender for the XFINITY Series championship. The 21-year old from Hinckley, OH started in dirt late models and worked his way through the different ranks of NASCAR including the K&N Pro Series, Camping World Truck Series, and ARCA Racing Series presented by Menards.
"I am very appreciative and grateful for the opportunity to race for a championship and grow as a driver under one the most successful and historic teams in NASCAR," said Tifft. "RCR has a long history of developing partnerships through its XFINITY Series program. I am looking forward to being a part of the family and applying what I have learned in my first full-time XFINITY Series season while continuing to grow with the goal of competing in the Monster Energy NASCAR Cup Series in the future."
Richard Childress Racing has been a five car organization but it's unknown on the future of the other three cars. Brandon Jones and Brendan Gaughan currently drive full-time for the organization while a variety of drivers have piloted the No. 2 and No. 3 entries. Ben Kennedy, Sam Hornish Jr. Austin & Ty Dillon, Scott Laggasie Jr., Paul Menard, and Brian Scott have all drove one of the two entries this season. Michael McDowell was the last driver to win for the organization in 2016 at Road America.