Hail to the King – Can Dale Earnhardt Jr. Earn Victory No. 7 at Talladega?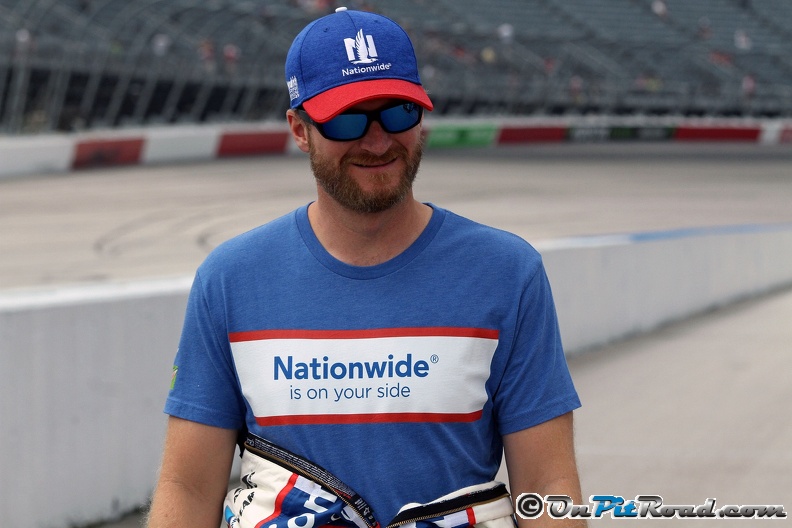 On Sunday, Dale Earnhardt Jr. will enter Talladega Superspeedway for the final time of his Monster Energy NASCAR Cup Series career.
History is on the line for Earnhardt who can move one step closer to his father in the record books at Talladega. Earnhardt earned his sixth victory at Talladega tying him with Jeff Gordon. With Gordon no longer active, Earnhardt can put himself on his own pedestal with seven victories this Sunday in the Alabama 500.
He will make his 35th and final start on Sunday at Talladega. With an average finish of 16th, he has to be one of the favorites to spoil the party for the playoff drivers.
From October 2001-April 2003, there wasn't anyone who could touch Jr. at Talladega. Two second-place finishes followed that string of four straight victories and then the fifth victory came in October of 2004. 11 years later, Earnhardt would return to victory lane at Talladega in the 2015 GEICO 500. He finished a disappointing second in the 2015 CampingWorld.com 500 after leading 61 laps in a race many of his fans want to forget.
Since that second-place finish in 2015, he's been off at Talladega, finishing 40th and 22nd. After being sidelined from action, Alex Bowman piloted the No. 88 last October with Earnhardt Jr. calling parts of the race from the NBC booth.
In his final Talladega race, stats aren't on his side especially when it comes to the laps led column. He's only led nine laps on superspeedways this season, none of which came earlier this year in May.
Talladega has been a very special track for the Earnhardt family. Dale Earnhardt Sr. holds the most victories at the track with, 10 and it was the place where he earned his final career victory on October 15th, 2000. On the same date 17 years later, Earnhardt Jr. will look to earn his final Cup Series victory at Talladega, and if that happens expect Jr. Nation to celebrate like they've never done before.