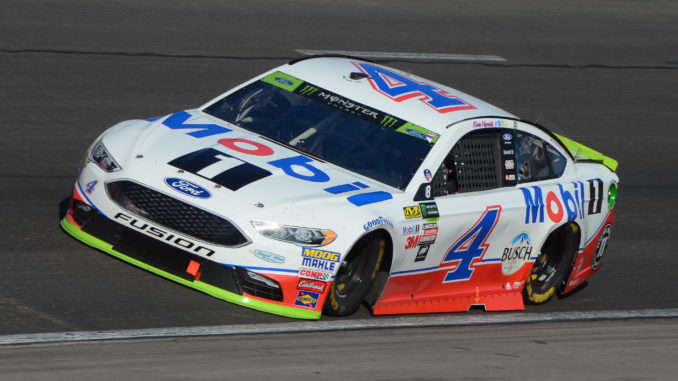 If Phoenix International Raceway were a city, Kevin Harvick would be the de facto mayor. Every time the Monster Energy NASCAR Cup Series pulls into the 1-mile oval, it is generally assumed that Harvick will be a force to be reckoned with, and why wouldn't people assume this? His stats at Phoenix go beyond incredible and border along the lines of stunning.
In 29 starts, Harvick has eight wins (27.6%), 13 top-five's (44.8%) and 18 top-ten's (62.1%). The 41-year-old, Bakersfield, CA native has an average start position of 16.2 with an average finish of 9.9. To make the situation even more impressive, of a possible 9,051 laps Harvick has completed 9,029 giving him a 99.8% completion, with 1,484 laps led.
Since the 2017 Playoffs started, it has been widely assumed that if Harvick could survive until the Round of Eight, Phoenix would be the one stronghold in his arsenal that would get him to Homestead. As it turns out, that won't be necessary, as Harvick locked himself in to the Championship-Four with a bit of a surprise win at Texas Motor Speedway, a track he had never won a Cup race at until last weekend.
Theoretically all Harvick must do is show up at Phoenix and ride around, he doesn't need to do anything spectacular except be there. He doesn't need to win, or finish well, in fact, he doesn't need to finish at all. Then it's on to Homestead-Miami Speedway to contend for his second title. But, if you think he is going to go to Phoenix and lay down, you would be sadly mistaken, after all this is Kevin Harvick we are talking about.
"I'm going to prepare for Phoenix as though we need to go there and win the race, because winning's a lot more fun," he told reporters in the Texas Motor Speedway Media Center after his win over Martin Truex, Jr. last weekend. Harvick continued, "I think for us, the cars are already built, they're in transit to the racetrack, plans are already laid out.  I think as you look at those plans, they're not going to be any different."
If you read between the lines of what Harvick is saying, one thing becomes clear: he is coming to Phoenix (a track in which he dominates) being already locked in to the Championship-Four, he has nothing to lose and has no intentions of slacking off. Given his record in the desert, it may very well be the other 39 drivers that shouldn't bother showing up.