Homestead-Miami: The Numbers Don't Lie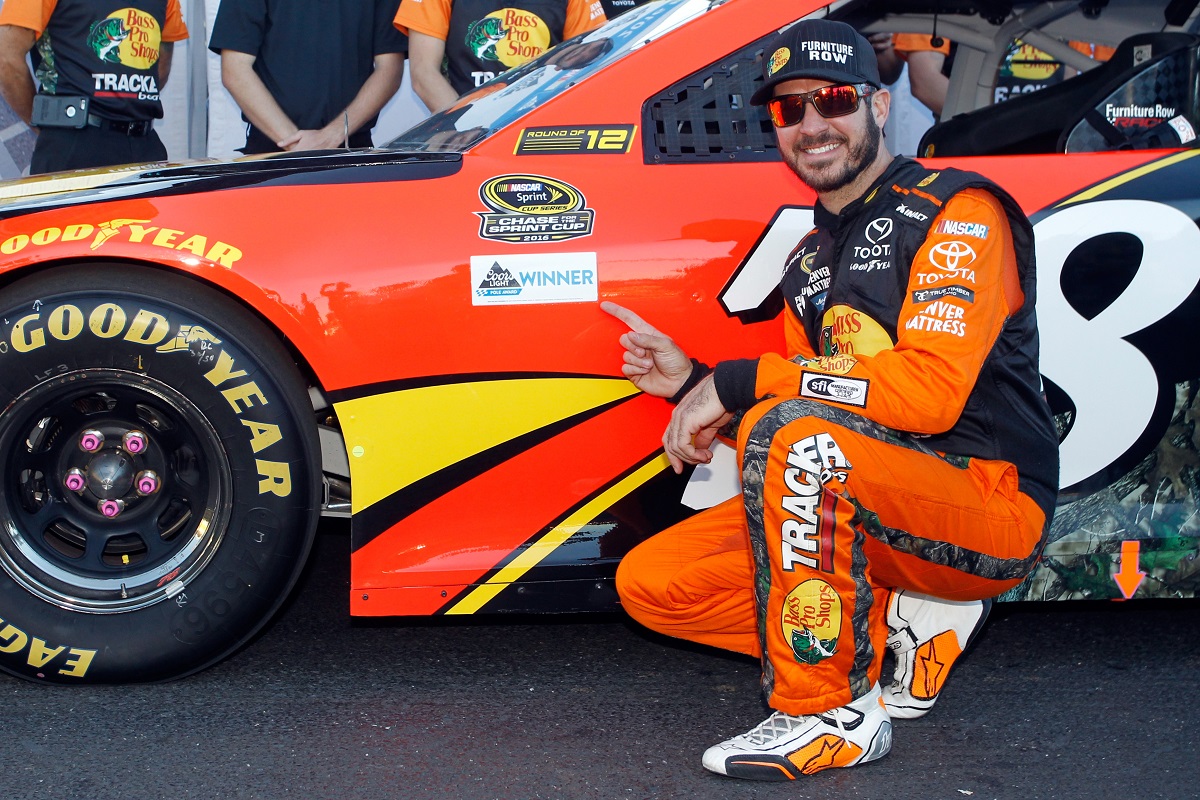 Martin Truex, Jr. has been dominant on mile-and-a-half tracks in 2017, there is no doubt. So much so, that of his seven wins this season, six of them have been on mile-and-a-half's. There have been 10 races on the 1.5 milers, giving Truex a sixty-percent winning average. That's pure domination when measured by any standard.
This weekend, the Monster Energy NASCAR Cup Series rolls into Homestead, FL for the annual Ford Championship weekend, and considering that Homestead-Miami Speedway is yet another mile-and-a-half track, with Truex contending for his first series title against Kevin Harvick, Brad Keselowski, and fellow Toyota driver Kyle Busch, it's easy to assume Martin Truex, Jr. is a lock for the win, right? But hold the phone. The tale of the tape may have something different to say about that.
Truex has made 16 starts at the South Florida facility, where he has never scored a win. He has six top-5's (25%) and seven top-10's (58.3%). He has led 111 laps and of the possible 3,210 laps he has completed 3,179 (99.0%). Truex has and average start of 13.6 and an average finish of 12.3 with two DNF's (did not finish).
If we are to base our opinion on who will hoist the trophy in Homestead on the Championship-4's numbers, Brad Keselowski and Kyle Busch are lagging behind Truex.
Busch has made 12 starts at Homestead-Miami and garnered one win. He has scored a meager two top-5's (16.7%) and five top-10's (41.7%). Busch has led 279 laps, but has completed only 2,943 (91.8%) of the possible 3,206. He has an average start of 12.8, and he has the worst average finish of the Championship-4 with a 19.8 with two DNF's.
Brad Keselowski hasn't fared any better. With nine starts, and no wins, Keselowski has two top-5's (22.2%) and three top-10's (33.3%). With 2,390 laps completed of a possible 2,404 (99.4%) Brad has an average start of 11.3 and an average finish of 15.9 and one DNF.
When it comes to personal stats of the Championship-4 as it pertains to Homestead-Miami Speedway, the previous three are all singing the blues when compared to Kevin Harvick.
Harvick comes into Championship Weekend sporting 16 starts, with one win. He has eight top-5's (50.0%) and a whopping 14 top-10's (87.5%). His laps completed stat is nothing short of stellar, 4,277 completed of a possible 4,278 (99.97%), having completed every lap he has ever run there, save for one. He has an average start of 12.6 and an average finish of 6.9, he also has never had a DNF at Homestead.
There is no doubt that all four drivers will come to Homestead firing on all eight cylinders and ready to race. It's an unpredictable sport and anything can happen. From a pure numbers standpoint, Harvick is the overwhelming and clear favorite, but Martin Truex, Jr. has been the surprise of the 2017 season, and it's hard to deny what he has done on mile-and-a-half tracks this season. It's almost assuredly going to be a good old fashion barn burner.