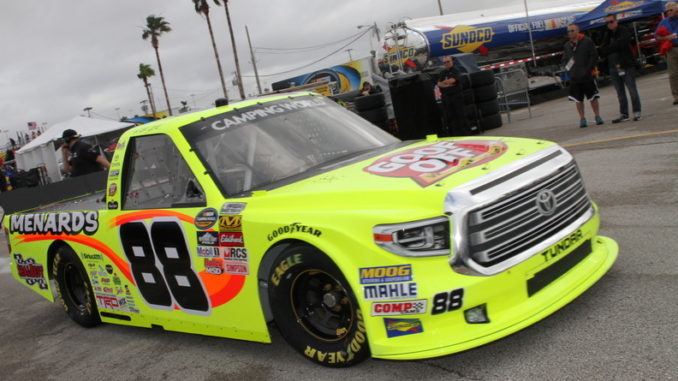 HOMESTEAD, Fla. – Matt Crafton will enter Friday Night's Ford EcoBoost 200 with an opportunity to race for his third career championship in the NASCAR Camping World Truck Series. Should Crafton secure the championship, he will tie Truck Series veteran Jack Sprague at three championships, while also moving one step toward Ron Hornaday Jr.'s record of four.
In a field that consists of two drivers under the age of 22 and the defending champion, it'll definitely be beneficial having two championships on his resume.
"I have nothing to lose, to be honest, and I've done it twice," said Crafton in the team release. "I don't think there's anybody that has an advantage, it's whoever has the best truck, and the best man will win Friday night. If it's meant to be, it will happen and if not, we have 2018 to focus on."
Next year, Crafton will embark on his 18th season in the Truck Series full-time, but for now, he has his eyes on the prize.
"We're going to take our gloves off, and I promise you that we're going to have no friends going into that race," said Crafton. "We're going to do whatever it takes to win."
Being a veteran in the series helps Crafton plead his case Friday for the championship, especially with the race being at Homestead-Miami Speedway. In 16 races at Homestead, he has three top-five finishes, including a victory in 2015. A win in tonight's race would extend a streak of more than one victory a season the last three year, and would also add to his top-10 streak at the 1.5-mile track in Southern Florida.