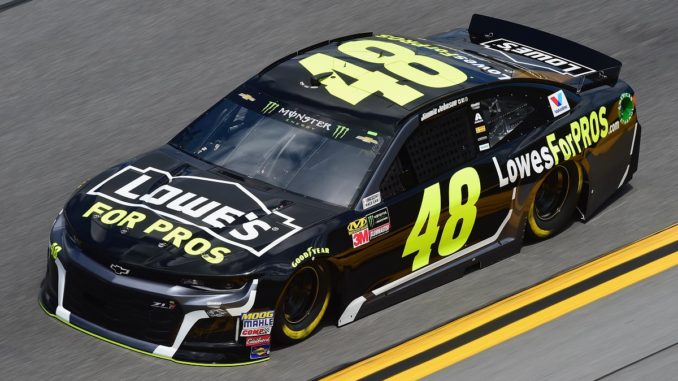 One of the longest running NASCAR sponsorship relationships is coming to an end. Lowe's announced on Wednesday that it will not return to the No. 48 or any other car in NASCAR in 2019.
"Rick Hendrick and his organization have been exceptional partners, and we could not have asked for more from Jimmie — a consummate champion and an incredible representative for our brand and his sport," Michael P. McDermott, Lowe's chief customer officer, said in a statement.
Lowe's has been an consistent figure in NASCAR since 1995 sponsoring several drivers as well as a stint as the title sponsor for Charlotte Motor Speedway. Lowe's has been the only primary sponsor the seven-time NASCAR Monster Energy Cup Series champion has ever had.
Johnson commented on the announcement earlier today saying, "I'll always be grateful to Lowe's for taking a chance on me and believing that I could win. I'm not sure where I'd be right now if they hadn't committed to the No. 48 team. It's hard to see them move on, but we've made history together and celebrated so much success on and off the track. There's still a lot left to do in 2018. I have more to accomplish in this sport. I feel the best I've ever felt physically. I'm motivated. I'm focused on winning races and chasing more championships. … I'm not going anywhere."
The search is underway for a new primary sponsor for the No. 48 team.