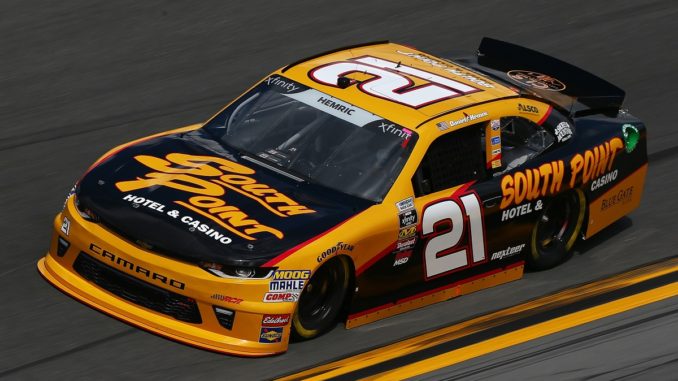 NASCAR seemingly always takes heat from fans or media members for rule enforcement. These complaints usually center around consistency, or lack thereof, or how strict, or not strict, the ruling may have been.
NASCAR usually provides an explanation for its rulings. This weekend at Bristol Motor Speedway, however, NASCAR provided not only an explanation, but also a retraction. It was determined that a post-race inspection ruling made against Daniel Hemric and his Richard Childress Racing No. 21 Chevrolet was inaccurate. The ruling was related to the rear toe measurement which is an alignment angle that measure the center line of the rear tires in relation to the center line of the race car.
The measurement was indeed out of tolerance on one rear wheel. The other rear tire, however, was within tolerance. The L1 penalty would have resulted in Hemric being deemed ineligible for the $100,000 Dash4Cash bonus.
Xfinity Series director, Wayne Auton, pointed out that while one tire was outside of allowed parameters, the rule is that both rear tires must be out to receive a penalty. Therefore, the ruling made against the team was inaccurate and should be corrected.
NASCAR did just that. All stakeholders in the situation were contacted, NASCAR admitted the mistake and made the correction. Thanks to this act of fairness and honesty by the sanctioning body, Hemric and RCR are eligible for the $100,000 bonus.
The drivers now eligible to compete for the Dash4Cash $100,000 bonus at Richmond along with Hemric are – Justin Allgaier, Elliott Sadler and Spencer Gallagher.