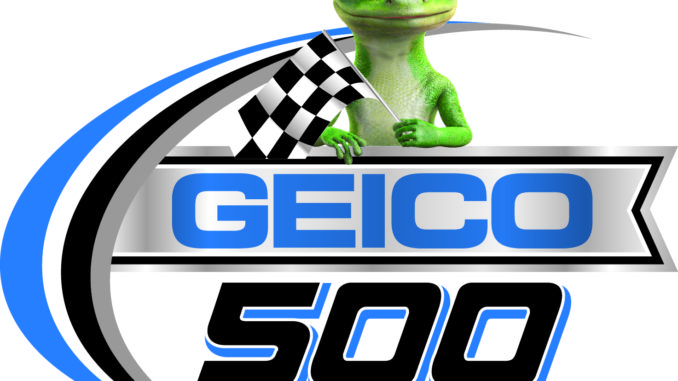 The Monster Energy NASCARCup Series invades the high banks of Talladega on Sunday. With every restrictor plate race, opportunity arises for many drivers that may not have a realistic shot at winning on most of the NASCAR tracks.
Talladega has the knack of producing first time winners on the Cup circuit. This started with the very first race at Talladega which began with a driver boycott. Richard Brickhouse won the first and only race of his career, which totaled 39 starts from 1968-1982. Other first time winners at Talladega include: Dick Brooks (1973), Lennie Pond (1978), Ron Bouchard (1981), Bobby Hillin, Jr. (1986), Davey Allison (1987), Phil Parsons (1988), Ken Schrader (1988), Brian Vickers (2006), Brad Keselowski (2009), and Ricky Stenhouse Jr. (2017).
What drivers could shock the world and grab their first ever Cup win on Sunday? Obviously, drivers on great teams such as Daniel Suarez, Chase Elliott, William Byron, and Alex Bowman would be among those favorites. But let's not sleep on some others that could really shake things up with a win on Sunday.
As the field came to the line with three laps to go in the 2018 Daytona 500 Matt DiBenedetto was running third. He was a victim of circumstances in the lap 198 crash leading to a disappointing 27th place finish. Over the last three races in his Go Fas Racing Ford, DiBenedetto has compiled a pair of 16th place finishes at Texas and Richmond, and a 21st place effort at Bristol. He could very well be in contention for a win on Sunday.
Darrell Wallace, Jr. in his Richard Petty Motorsports Chevrolet should be a factor at Talladega after some very impressive runs so far in 2018. He came up one spot short in the Daytona 500 but he should have a very strong piece again this weekend at Talladega. Ty Dillon had a pair of top-15 runs at Talladega last year and is looking for his first career MENCS win as well. Michael McDowell has five restrictor plate top-tens in his career, and finished ninth in the 2018 Daytona 500. He could also very much be a factor for his first ever Cup win at Talladega.
Aside from first time winners at Talladega, there will be many former Cup winners who could be considered underdogs in the field on Sunday looking for a big win to get them into the 2018 Playoffs. A.J. Allendinger, Trevor Bayne, Chris Buescher, Kasey Kahne, Paul Menard, and David Ragan could all be factors on Sunday afternoon.  
There are many other experienced former Cup winners who will be looking at Talladega to punch their tickets into the Playoffs as well. Jamie McMurray is always in the mix at the plate tracks, Aric Almirola was leading the Daytona 500 down the backstretch on the final lap, Kurt Busch is strong on plate tracks, among many others that will be vying for the win.
Some fans do not like the dynamic of restrictor plate racing, but many enjoy it because it helps level out the playing field. Nearly every driver that starts the race at Talladega on Sunday will go in knowing that they have a shot at a victory if things go their way. Do you think Talladega will produce a first time winner on Sunday? How about an "underdog" win? Or will one of the favorites come out on top? The one thing you can guarantee about Talladega is that there are no guarantees. This should be a very exciting race on Sunday afternoon. What makes it so exciting to me is the unknown and the opportunity for everyone in the field to have a shot at taking home a big win. Tell us what you think.