Danica Patrick Participates in Veteran Refresher Course at Indy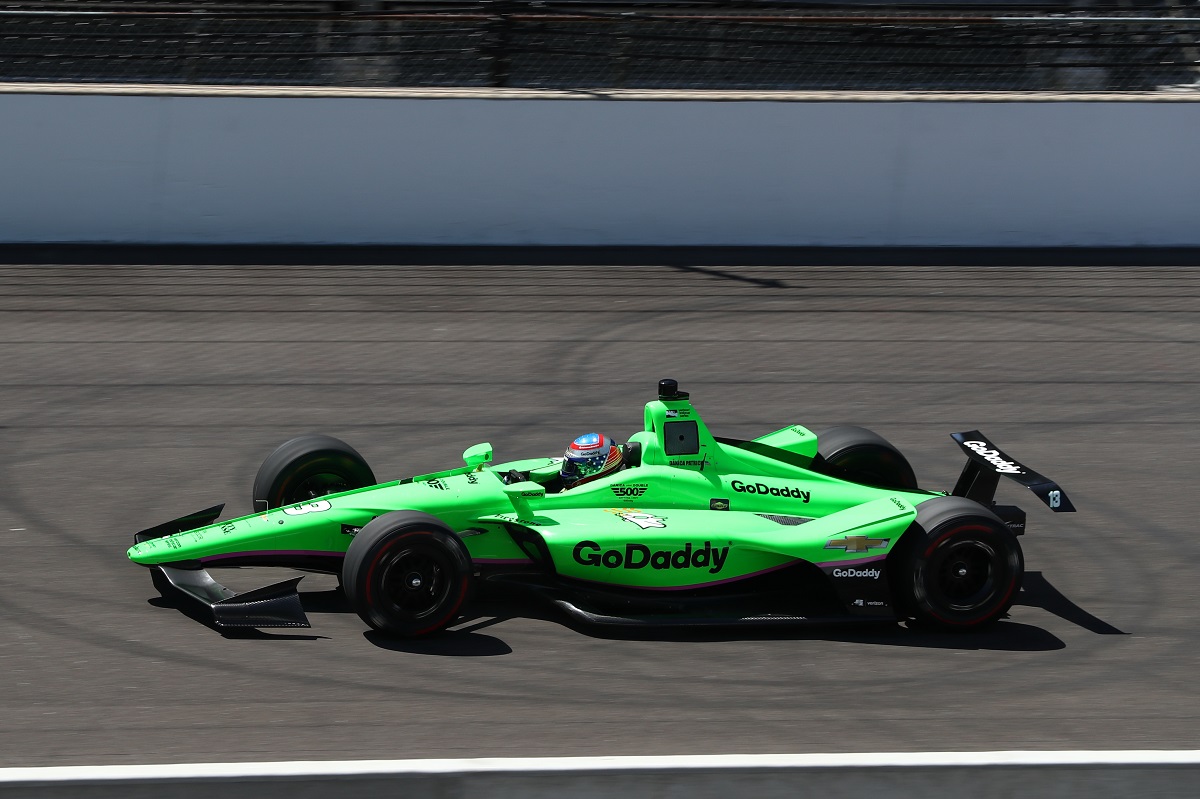 Both the veteran refresher tests and the rookie orientation program for the Indianapolis 500 were held on Tuesday.  Among the drivers participating was the 2005 Indianapolis 500 Rookie of the Year, Danica Patrick.
Patrick who has not driven an Indy Car in competition since 2011, will make her final start in this year's event.
The track time is beneficial for Patrick as she has noticed a difference in the feel of wheel while driving the car. "I don't know if I can tell you the differences between the cars when I was here driving Indy cars before. It's closing in on a decade.  It's been almost seven  years. But what I do know, man, the wheel is so heavy. That was my biggest issue was the weight of the wheel and feeling it. When the wheel is heavy, it feels loose so it is hard to be aggressive with it.  I'm stronger than when I was here before, but it is just such a different feel.  The stock cars have power steering so there is a big difference there. I did feel feel fairly comfortable there at the end as far as driving to the edge ofthe grip limit.  The weight of the wheel still doesn't feel comfortable to me, but we had to get today done, so it will be even better tomorrow."
Patrick was feeling somewhat nostalgic returning to the site to participate one of the world's most famous motorsports events. When asked what went through her mind as she went over the bricks, Patrick responded, "Nothing when I am driving, but when I am walking across the bricks, it is the same type of good feelings driving in and seeing the Pagoda and being here.  It is a special place.  Anybody that has been here can at least feel that to some degree."
Patrick's best speed in the test was 218.500 MPH and was sixth fastest among seven drivers. She has been officially cleared to compete in this year's Indianapolis 500.
Patrick will drive the No. 13 Chevrolet for owner, Ed Carpenter in this year's Indy 500, the final race of her career.