Who Should Dale Coyne Tap as Fittipaldi's Replacement?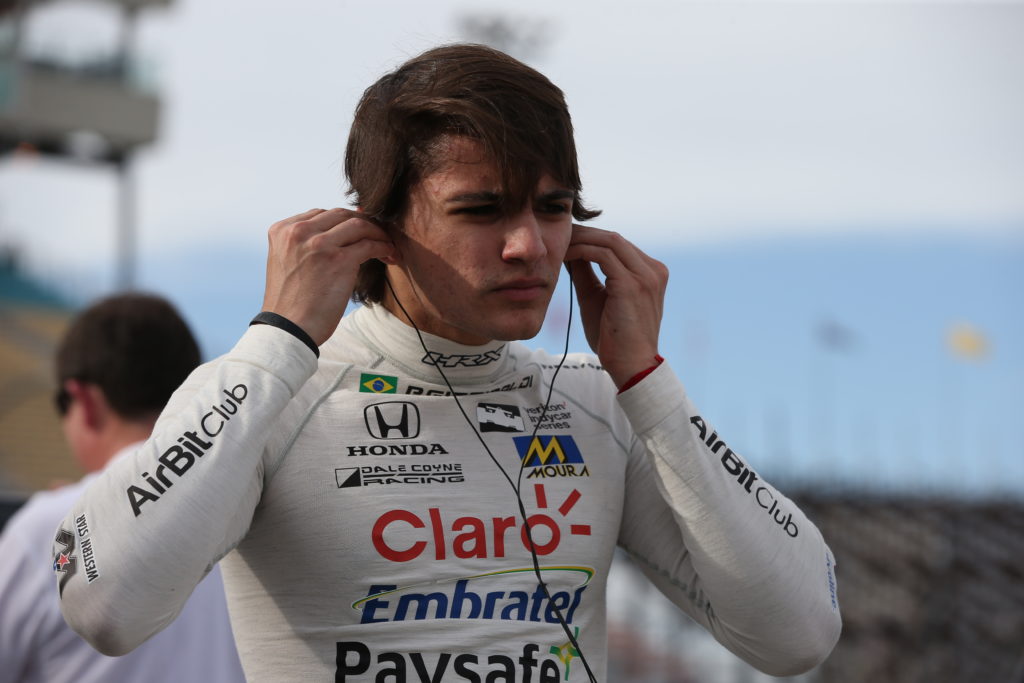 After Pietro Fittipaldi's LMP1 crash in qualifying for the 6 hours of Spa-Francorchamps, which broke his right ankle and fractured his left leg, Dale Coyne is in search for a replacement driver for the Indianapolis 500 on May 27th. The question is, who should get this seat?
Some people are obviously going to point to Zachary Claman De Melo since he is already sharing this seat with Fittipaldi. However, Coyne himself has admitted that he's not sure De Melo is ready for the 500 this early in his IndyCar career. So, if we look past De Melo who else would make sense?
Here's a few drivers that should be on the short list:
Tristan Vautier ran a Dale Coyne prepared IndyCar last June in place of injured Sebastien Bourdais and ran very well, leading 15 laps and running near the front until being involved in a big lap 152 crash that took out six cars. Vautier has experience in the 500 as well, with a best finish of 16th in the 2013 race in a Schmidt Peterson Motorsports entry. He currently competes in the WeatherTech Sports Car Championship, which would not conflict with a run at the Indy 500.
Townsend Bell is an Indianapolis 500 veteran. He has 10 starts at the Brickyard with a best finish of fourth in 2009. Bell would bring knowledge and experience, and would be someone that could potentially run very well in place of Fittipaldi. He would definitely be on my shortlist of drivers.
Ryan Briscoe has been running the past few seasons in the WeatherTech Sports Car Championship and would be a viable option to race the 500 if allowed by team owner Chip Ganassi. Briscoe is a solid hand and won the pole for the 500 back in 2012. He has two top five finishes in the race and in his last effort for Schmidt Peterson Motorsports in 2015 he started 31st and came home in 12th.
There are other names that would be long-shots but could come into play such as Juan Pablo Montoya, Mikhail Aleshin, or Alex Tagliani.
This tough break for Pietro Fittipaldi could turn into a good shot for several of these guys to make a splash in the Indianapolis 500. Coyne has to decide soon, as the opening practice session for the 2018 '500 is this coming Sunday, May 13th.