Dylan Lupton Parts With JGL Racing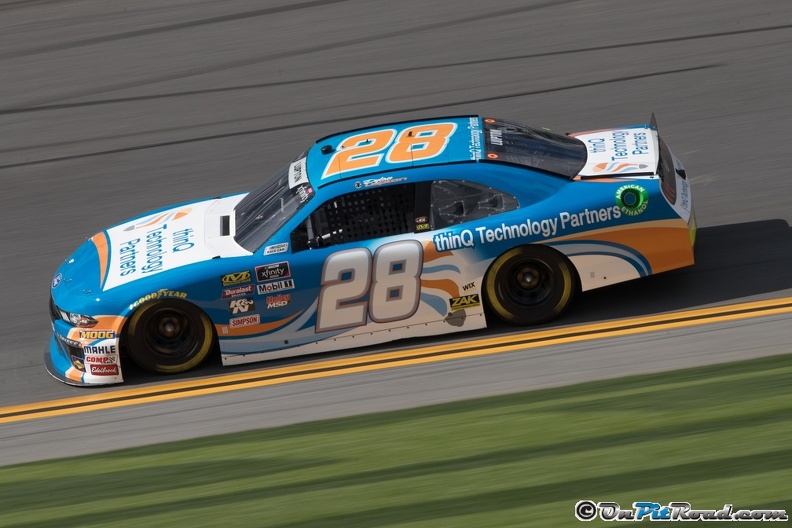 Dylan Lupton won't be returning to JGL Racing for the remainder of the season, the driver announced on Thursday.
"Due to unfortunate circumstances, I will not be competing in this weekend's NASCAR Xfinity Series race at Michigan International Speedway nor will I be returning to JGL Racing for the remainder of the 2018 season," Lupton wrote in a release.
"I appreciate the opportunity I had to drive for James Whitener and I wish him and JGL Racing the best in their future endeavors. I'm re-focusing my efforts to secure a competitive ride in the NASCAR Xfinity Series and look forward to announcing my plans for the rest of the 2018 season when appropriate. I'd like to thank all of my marketing partners, family, friends, and the fans for their continued support."
Lupton is coming off of a 23rd-place effort last week at Pocono Raceway. In 11 Xfinity starts this season, Lupton has a best finish of 17th at Texas. He has DNF'd five times due to crashes and had a blown engine at California.
Lupton had recently picked up sponsorship from Fatal Clothing, who was on the car for the last two events.
Kaz Grala departed JGL Racing's second car after the Dover race in May. Grala has since gone on to race for the newly formed Fury Race Cars effort, with a 10th-place run at Charlotte and a 16th-place effort at Pocono.
There is currently no word on who will replace Dylan Lupton at Michigan International Speedway in the JGL Racing No. 28 Ford, or if the team will compete. Team owner James Whitener has been battling liver disease recently.