Where Have All the Road Course Ringers Gone?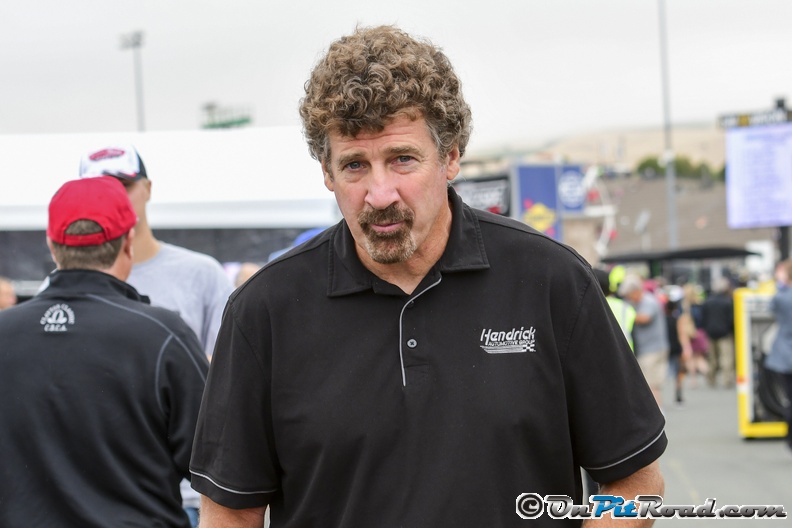 As we approach this weekend's Toyota / Save Mart 350 at Sonoma Raceway I asked myself, "where have all of the road course ringers gone?" Aside from thinking that question sounded a lot like a decent 1997 song by Paula Cole, it got me to asking why aren't there many road course specialists left in NASCAR?
This weekend's race in wine country only has three road course ringers; Tomy Drissi in the No. 00 for StarCom Racing, Justin Marks in the No. 15 for Premium Motorsports and Chris Cook in the No. 51 for Rick Ware Racing.
First off, let's get one of the obvious answers out of the way. Today's drivers run a lot of simulators and are more well-versed at all types of racing than the guys 20-30 years ago were for the most part. Sure, anytime the Cup series hit a road course in the '80s you had Darrell Waltrip, Tim Richmond, Ricky Rudd, Geoffrey Bodine, Terry Labonte, and Rusty Wallace as big threats. In the '90s, Wallace, Rudd, and Labonte all remained serious contenders as did guys like Ernie Irvan, Kyle Petty, and Jeff Gordon.
While none of the road course ringers won at Sonoma or Watkins Glen, there were always serious contenders in the fields. It wasn't uncommon to see Scott Pruett, P.J. Jones, Patrick Carpentier, Ron Fellows, Scott Lagasse, Boris Said or Tommy Kendall come in to take a shot at running with the big boys. Often, they would run at or near the front and be in contention to win. Robby Gordon, running a one-off for Jim Smith in 2001, finished second at Sonoma just behind Tony Stewart. When Gordon ran full-time for RCR he won at both Sonoma and Watkins Glen in 2003.
The ringers often made their presence felt in these events and were always serious contenders. So, why aren't there any of those guys in competitive cars in 2018? Perhaps the purses are not lofty enough for teams to run an extra car. Or, perhaps, these same teams do not want to bring in a road course ace and potentially take a win away from one of their regular drivers.
Since a win is almost a guaranteed ticket into the 2018 playoffs, would some owners shy away from running a road course specialist because they might beat their regular driver? Why wouldn't Childress, Petty, or Penske prepare an additional entry for someone the caliber of a Robby Gordon or bring in Marcos Ambrose for a one-shot deal? With there only being 38 cars entered for the Sonoma race this weekend you would think it would be a good opportunity to bring in a road course specialist to try to pick up a win or at least have a very strong run for your organization.
We do still have a smattering of road course specialists in the Cup Series competing full-time. I'm sure that A.J. Allmendinger, Kasey Kahne and Michael McDowell all have the road course races highlighted on their calendars. The road courses may be their best chance to win a race all season aside from a particularly wild plate race. But then you have Jimmie Johnson, Clint Bowyer and Kevin Harvick who are all statistically in the top-five of active drivers at Sonoma. Kyle Busch also has two wins there in his past 10 starts. Those guys are just great all around and can't be considered road specialists but should be serious threats nonetheless.
Either way I'm excited for the Sonoma race on Sunday. It's a much appreciated change up from many of the recent races. You never really know what's going to happen on the road courses and you see guys racing near the front that's not usually up there.
Do you miss the ringers in NASCAR? I certainly think that having a Robby Gordon, Juan Pablo Montoya, or a Marcos Ambrose in a good car could have spiced things up a bit on Sunday.