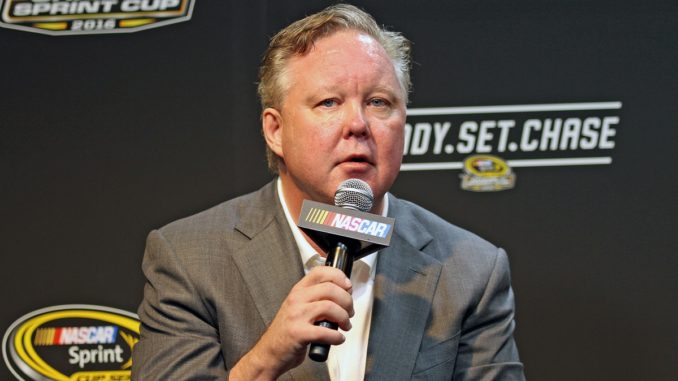 According to a Police Report from the SAG Harbor Village Police Department, NASCAR CEO Brian France was arrested Saturday, August 5th for DUI and Criminal Possession of a Controlled Substance.
France was observed operating a 2017 Lexus Northbound on Main Street and he failed to stop for a posted stop sign. A traffic stop was initiated and it was determined that France was operating the vehicle in an intoxicated condition. A search of his person revealed that France was in possession of oxycodone pills as well. He was charged with the DUI as well as Criminal Possession.
This development will serve as ammunition for the critics of France who has been under fire from fans in recent years for his performance as CEO of NASCAR. Many fans blame France for what they consider significant failures in the sport that have lead to the sports downward trend in popularity with France at the helm.