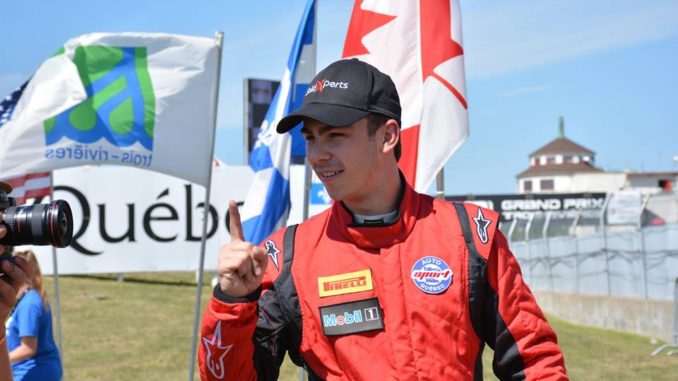 It seems Olivier Bédard isn't done dominating yet after taking yet another Nissan Micra Cup victory at the Grand Prix de Trois-Rivières. The win is his fifth in seven races this year.
Bédard won race number one of the weekend in Quebec after starting on pole. The 21-year-old wouldn't look back either after leading each lap en route to the win.
Kevin King, the series' only other winner this season, finished second while British-born driver Jake Exton finished third, his second career podium finish. Marc Heroux and American driver Mike Ogren rounded the top-five.
Rookie Eric Chaput was sixth followed by Sylvain Ouellet, Fadi Mourad, Frederic Bernier and Nicolas Touchette.
Normand Boyer and Valerie Limoges, who leave the race third and fourth in points, each had disappointing ends to their day after being involved in crashes. Boyer wound up finishing 21st and Limoges was 24th of 25 drivers.
The race weekend in Trois-Rivières brought out a few local celebrities.
The city's mayor, Yves Levesques, took part in the race. Despite shortcomings in qualifying and an incident in the race, he finished the race in 23rd. Quebecois comedian Michel Barrette finished 18th in his first Micra Cup start of the season.
Race two of the weekend for the Nissan Micra Cup is set to start at 11:15 a.m. on Sunday.
Full race results