Lilly Diabetes Pulls Sponsorship Due to Father of Driver Using Racial Slur Before Driver was Born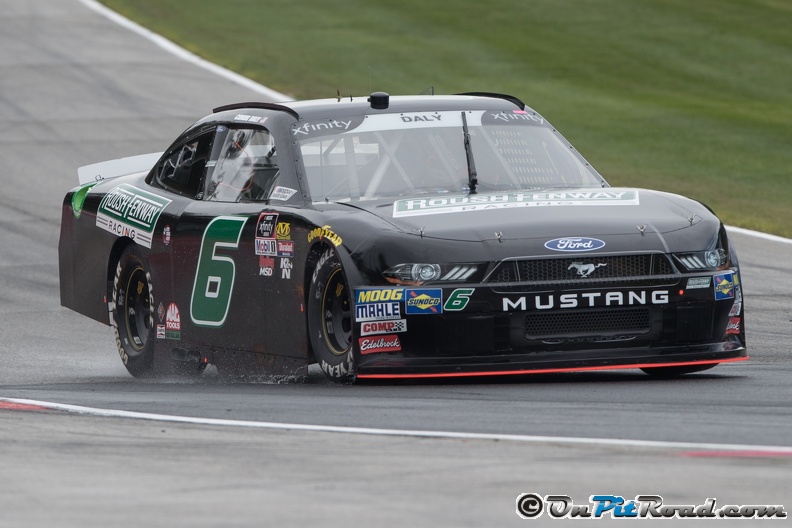 Lilly Diabetes pulled its sponsorship from the No. 6 Roush-Fenway Racing Ford to be driven by Conor Daly at Road America on Saturday. Daly set to make his debut in the NASCAR Xfinity Series at Road America signed the agreement with the company on May 11. The agreement included sponsorship for Daly in the Indy 500 in May and the Johnsonville 180 on August 25.
Late in the week, just days before the event, it was announced that Lilly had pulled the sponsorship due to the fact that Daly's father, former racer Derek Daly, admitted to using a racial slur in the early 1980's, as much as ten years prior to the birth of the younger Daly.
Daly posted a comment about the decision on Twitter:
The last 24hrs have been quite an unnecessarily difficult ride for my family. There is A LOT I want to say… but I'm still here and still racing. I appreciate the support from @roushfenway and ALL of you. @LillyDiabetes has been a big part of my career and Im very thankful. #6
— Conor Daly (@ConorDaly22) August 24, 2018
The word was used by the elder Daly during a live interview that took place at Indianapolis Motor Speedway.
The partnership with the diabetes company was more than a simple marketing agreement. Daly himself has Type I diabetes making him an excellent spokesperson for the company's Drive Down A1C campaign. Lilly spokesperson, Ashley Brewer, commented about how Daly would be valuable to the program. "Currently, we are partnering with Conor … in the capacity to be a platform to educate and inspire fans with diabetes to take action to better manage their health."
Catchfence.com journalist, Chris Knight, published this statement from Lilly: "Our sponsorship in Saturday's race is intended to raise awareness of treatment options and resources for people living with diabetes. Unfortunately, the comments that surfaced this week by Derek Daly distract from this focus, so we have made the decision that Lilly Diabetes will no longer run the No. 6 at Road America this weekend."
Daly will proceed with his plans to compete in the event at Road America.