NASCAR Five Burning Questions – August 31st 2018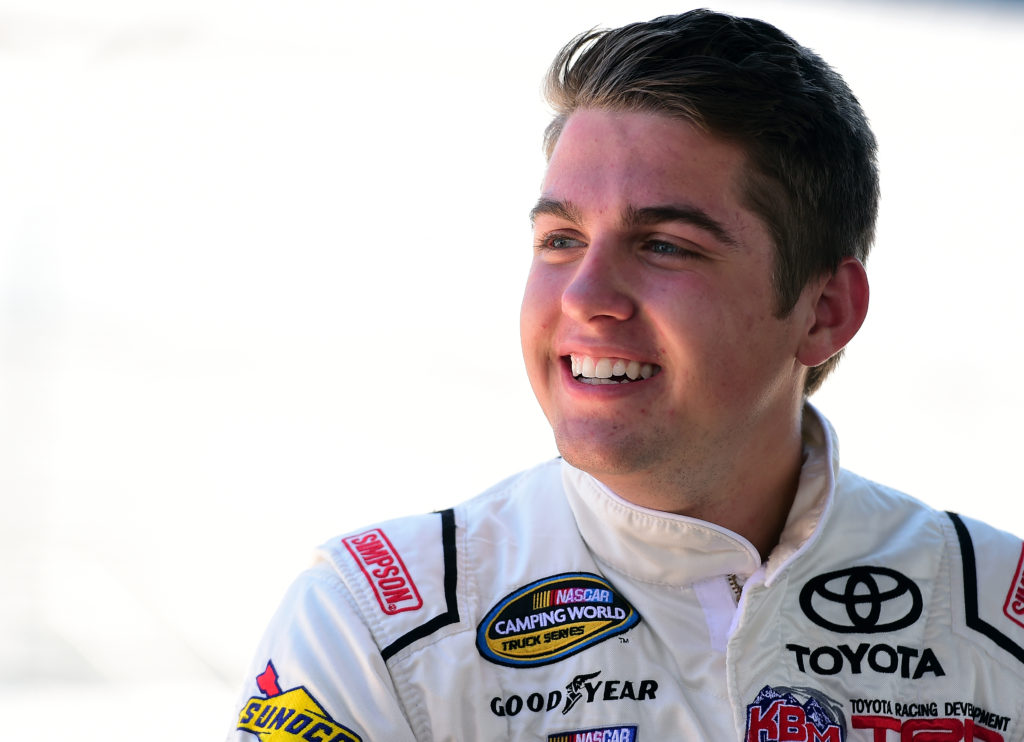 As we approach Labor Day Weekend and the traditional running of the fan-favorite Southern 500 at Darlington, we have another week of news to digest and discuss. Here are this week's, "Five Burning Questions."
1. Where is Martin Truex, Jr. going to land in 2019? 
This was one of the five big questions last week but it's on the docket again as rumors heat up regarding Truex's status for 2019. In an article I wrote here for On Pit Road back on July 24th I predicted Truex to the No. 19 JGR car and Daniel Suarez to the No. 95 ride. It seems like that may be in play as just this week other reporters on the NASCAR scene started rumbling about this very move.
If Truex does indeed go to JGR that still leaves the question as to what will happen with Furniture Row Racing? Will the team just simply dissolve and be an answer to a trivia question in 20 years?
2. Who is going to drive the No. 6 Roush-Fenway car in 2019? 
I think most people figured that Matt Kenseth would become the full-time driver, for at least a year or two, of the RFR No. 6 entry in 2019. There are those that are beginning to question whether that's going to happen or not.
The 46-year-old Cambridge, Wisconsin driver has ran eight races in the No. 6 car in 2018 with a best finish of 13th at Pocono in June. Perhaps the quality of the equipment was less than Kenseth bargained for or maybe Ford just wants to bring someone else into the fold.
I still feel that Cole Custer is the most likely candidate to land in the No. 41 car at SHR but Ford does have Austin Cindric running Xfinity this season and maybe they would want to quicken his journey up the NASCAR ladder and bring him into Cup next season.
It's pretty safe to say that Trevor Bayne will not be back in any way, shape, or form. I predict that Kenseth will run the car part-time and share the No. 6 car with Cindric in 2019.
3. Will NASCAR have yet another successful "Throwback Weekend" at Darlington?
Darlington's "Throwback Weekend" is a favorite among many fans and drivers. It's the one time of the year we can get all nostalgic and quit bickering about things such as the Big 3, aero rules, etc. Hopefully we can see some good old fashioned racing at The Lady in Black and treated to nostalgia along with great racing.
I love this nostalgia trip but do wonder if this concept will wear out over the next few years? Will fans have the same excitement if this concept continues? With as many drivers from the past that can be honored I don't see why this can't be a staple for years to come and "Throwback Weekend" become a tradition in and of itself.
4. Will Noah Gragson replace Elliott Sadler at JR Motorsports in 2019?
Gragson was definitely the center of attention after a last lap incident at Canadian Tire Motorsports Park with teammate Todd Gilliland this past weekend. Gragson dove into the final turn under Gilliland and the two made contact and both spun out. Gilliland was very upset with Gragson after the race and expressed his wishes to fight him. Of course, with them being teammates Gilliland erred on the side of caution and decided that wasn't the best move.
Then just a couple of days later rumors were running rampant that Gragson will be moving to JR Motorsports in 2019 replacing Elliott Sadler in the No. 1 Xfinity car. After the dust up with Gilliland this past weekend, along with some other issues at KBM in 2018, it may be a good move for Gragson to move to JR Motorsports and take the Xfinity ride.
You do have to wonder though how Kyle Busch feels about grooming drivers in his truck to only see them leave for other teams? William Byron left KBM to go to JR Motorsports himself and now drives for Rick Hendrick in the No. 24 Cup car.
5. Will Lucas Oil Raceway (formerly Indianapolis Raceway Park) return to the Truck or Xfinity schedule in the near future? 
Lucas Oil Raceway announced a multi-million dollar renovation to the facility this week. While they are first focusing on the drag strip, they also plan to improve the facilities at the oval. You have to think those improvements are being done with an eye on being able to land a future Truck or Xfinity date once again. 2011 was the final year that NASCAR raced at the facility. Currently, USAC Sprint Cars as well as the ARCA Series both run on the oval.
What do you think about the stories this week? Will Truex leave for Gibbs? What happens to Furniture Row Racing? What about the status of the No. 6 car in 2019? Drop us a comment below. We'd love to hear from you!
**The opinions expressed on this site are not necessarily those of the publisher, management or staff. All comments other than website related problems need to be directed to the author. (c)OnPitRoad.com. **