Munoz Tapped as Wickens' Relief Driver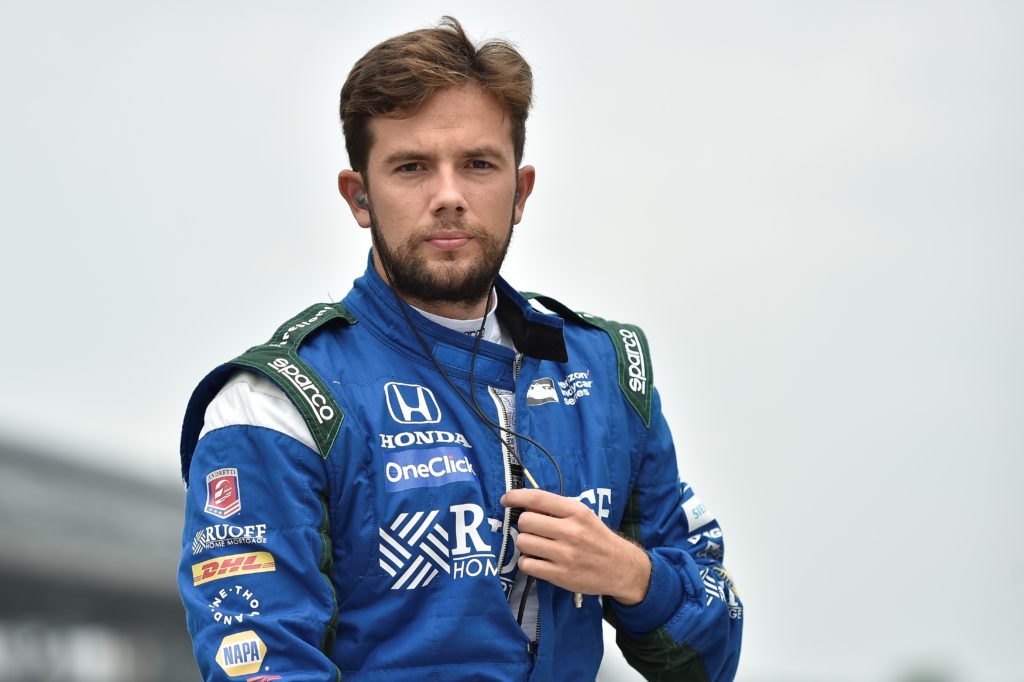 While Verizon IndyCar Series rookie Robert Wickens continues to recover from injuries sustained at Pocono Raceway earlier this month, Schmidt Peterson Motorsports has chosen Carlos Munoz as his replacement driver for the final two events of the season.
Munoz, a veteran of IndyCar action, will drive the No. 6 Lucas Oil Honda at Portland International Raceway as well as Sonoma Raceway, serving as a teammate to James Hinchcliffe.
"Robert and his family have been in my prayers and I continue to pray for his recovery," Munoz said in a statement released by the team. "I'm very grateful that Schmidt Peterson Motorsports have entrusted me to compete in the Lucas Oil Honda for the last two races of the season. I am looking forward to pushing hard for a great result for the team and for Robert."
In 71 previous IndyCar starts, Munoz has one win and seven podiums, all of which came driving for Andretti Autosport. He finished second in his very first IndyCar start during the 2013 Indianapolis 500.
Munoz has been on the sidelines for much of this season, finishing seventh in this year's running of the Indy 500, his only start of 2018 to date.