JEFF FULTZ RETURNS HOME TO WINCHESTER FOR LABOR DAY WORLD STOCK CAR FESTIVAL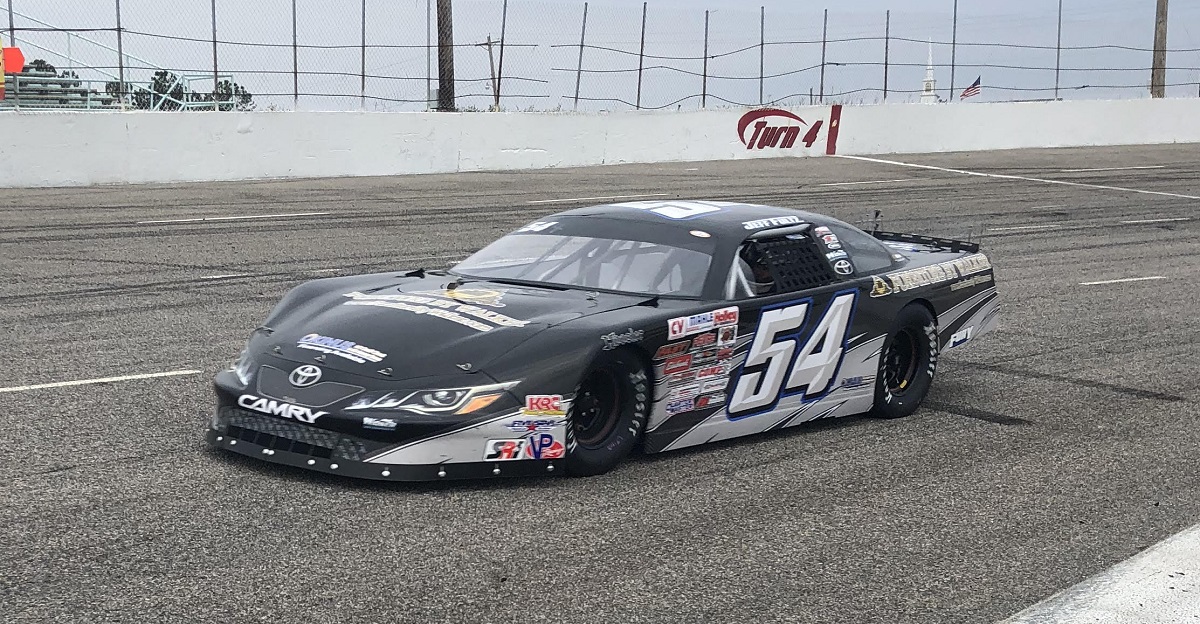 MOORESVILLE, NC (Aug. 31, 2018) – When Jeff Fultz was still a young racer, a trip to Winchester Speedway was like Christmas. Even though the veteran racer has aged some since then, he still gets excited to go to the Indiana half-mile, including this weekend's trip with Walker Motorsports and the No. 54 Furniture by Walker Toyota.
A native of neighboring Ohio, Fultz started his career racing the short tracks of the region including Winchester Speedway once or twice a year. As a group of teenagers and 20-somethings usually does, the trip to Winchester became a bit of a party where the friends made memories together and raced their cars in pursuit of trophies and glory. A love of Winchester from those days still motivates Fultz today.
"Winchester is where it all started for me because when I started racing, that's where we would go, all my family and friends," Fultz explained. "Yeah, I'm from Ohio, but we would go over there and race mini-stocks. It's always been my favorite place to go and I love the 400, but the luck has never been there for me to win it. I take it personal anytime I race, but there, it's really personal because it's home and all our friends and the people I started with are up there and camp out there. It was like a Daytona 500 for us when were in mini-stocks. We would have fun, tell stories and race, and it's fun to go back to your roots.
"We've been close," he continued when speaking about the 400-lapper in October. "We've won the 100-lapper a couple of times, and, like I've said, it's always been one of my favorite places to race, see everyone and have fun."
This weekend, Fultz will be racing with his buddies yet again when the No. 54 Furniture by Walker team unloads their Fury machine in hopes of chasing down the trophy. The team has raced a handful of times together this year, taking home a win in March at Myrtle Beach Speedway in CARS Response Energy Tour competition.
Unlike Myrtle Beach or some of the other facilities where they have run, Winchester presents its own unique challenges of speed, endurance, and equipment reliability. Banked over 30 degrees with speeds averaging near 120 miles per hour, Winchester is a test for any chassis builder's equipment and presents a point of pride when their car wins any race at the historic half-mile.
"It's such a fast place, it's so different from anywhere anybody goes," Fultz remarked. "We've been really fast there in the past and always break something, suspension parts or whatever. The last time I ran, a buddy of mine had a tire go down and took us out. We had a qualifying issue that year and had to replace motors and were just badass. It just takes so much luck in the 400, but it takes some in the 100 too. You've gotta be fast, stay fast, never give up, and drive the heck out of it."
Although Fultz is racing for his own personal satisfaction and enjoyment, this weekend also presents a unique opportunity for him to gain first-hand knowledge of the cars he builds on one of the most challenging tracks in the country. Anything learned this weekend will go back into the Fury cars coming off the jigs back in the company's Mooresville headquarters.
"We're testing, which is why Steven (Wallace) is going with us to help," the co-namesake of Fury Racecars said. "We'll do some testing for stuff up there and you can always learn something. We'll use the notes for the 400 and I'd like to have a Fury car up there in victory lane, that'd be really nice."
Despite the opportunities for the business, make no mistake, it's not simply a research and development trip for Fultz and the Walker team.
"I don't go up there to lose, I go up there to win," he reiterated. "It's getting tougher and tougher because the youngsters are getting better and, although our equipment is the best, I'm getting a little older. But as long as I can still hold the wheel, we still can win at places like that if we can keep the car under us and race the racetrack."
Activities for the Labor Day Weekend World Stock Car Festival kick off on Saturday with parking and open practice, followed by additional practice and qualifications on Saturday. The second day of features, including the ARCA/CRA Super Series 100-lapper, rolls off at 1pm ET.