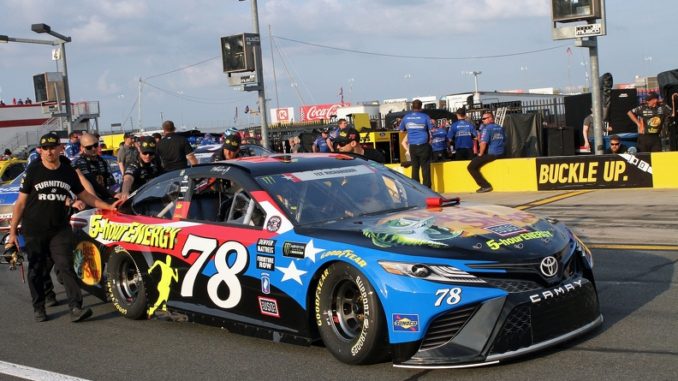 Furniture Row Racing, the defending Monster Energy NASCAR Cup Series championship winning team, has announced it will cease operations at the end of the 2018 season due to lack of funding.
Coming on the heels of an announcement made by 5-Hour Energy, the team's primary sponsor, in July that it would not return in 2019. The team has failed to secure funding for next season.
"This is not good for anybody," said team owner, Barney Visser, in a statement. "The numbers just don't add up. I would have to borrow money to continue as a competitive team and I'm not going to do that. This was obviously a painful decision to arrive at knowing how it will affect a number of quality and talented people.
"We've been aggressively seeking sponsorship to replace 5-hour Energy and to offset the rising costs of continuing a team alliance with Joe Gibbs Racing but haven't had any success. I feel that it's only proper to make the decision at this time to allow all team members to start seeking employment for next year."
The team currently has four wins on the season with driver, Martin Truex Jr, and has been deemed one of the "Big 3" teams that have dominated the 2018 season. "While I am saddened by today's announcement, I totally understand the decision," said Truex. "Barney Visser, Joe Garone (General Manager for the team) and the entire Furniture Row Racing team took me in while my career was in a bad place, and together we reached the pinnacle of the sport. I will forever be grateful to each and every one of them, and also to Furniture Row, Denver Mattress and the Visser family.
No announcements regarding Truex' future have been made.