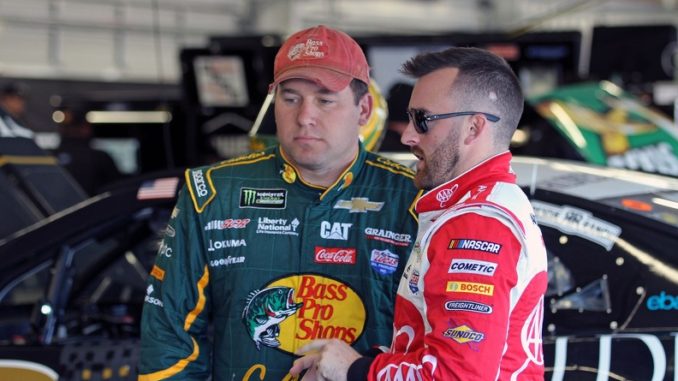 In a statement posted to Twitter Saturday afternoon, Ryan Newman announced 2018 will be his last year driving for Richard Childress Racing.
"I want to take a moment to let everyone know that I will not return to Richard Childress Racing in 2019," the announcement read in part. "I have very much enjoyed driving the No. 31 car and I want to personally thank Richard Childress and everyone at RCR for the support over the past five seasons."
Newman joined RCR in 2014 after several seasons with Stewart-Haas Racing. In his time at RCR, Newman made the playoffs on three occasions. In his first season at RCR, he made the Final 4 and finished as high as second in the championship standings.
Newman did say he plans on racing in the Cup Series next year.
"I'm not ready to announce my future plans at this time, but it is my full intention to compete in the NASCAR Cup Series full-time in 2019 and beyond," the statement said. "We are currently working through the options for next season and hopefully we will be able to announce those plans in the very near future."
Though not confirmed, Newman has been linked to a possible ride at Roush Fenway Racing in the No. 6 Ford that Trevor Bayne is leaving.