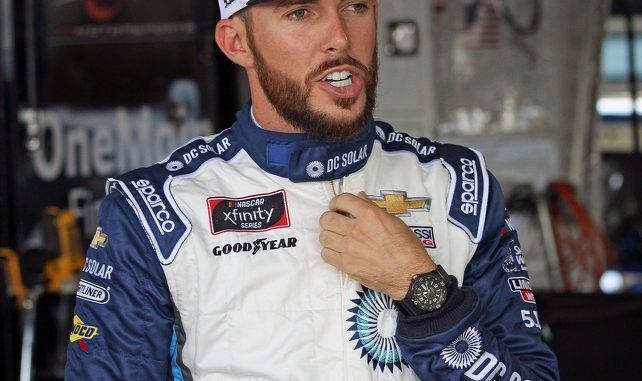 Ross Chastain shocked — well, just about no one — with his win during Saturday's NASCAR XFINITY Series race at Las Vegas Motor Speedway.
The first career win for Chastain was a long time coming for a driver who has shown his capabilities in underfunded equipment, most notably for Johnny Davis' race team, JD Motorsports. A three-race opportunity for Chip Ganassi Racing, putting him in elite equipment, was Chastain's chance to shine, and he did just that.
Two races in Ganassi's cars are down, and he has one race left. That race will be at Richmond Raceway next weekend, a track he's admittedly not taken a liking to, but having race-winning equipment could be a major player in changing his status at Richmond.
The race at Richmond will also be the first race of the XFINITY Series playoffs.
Chastain put himself in position to make the playoffs in his No. 4 JD Motorsports Chevrolet, but it was his time in the No. 42 for Ganassi that may have cemented himself as a driver who can go far in the playoffs.
In two races with Ganassi, he earned nine playoff points — four for stage wins at both Darlington Raceway and Las Vegas, and an additional five for the win yesterday. Those points, along with one more chance in the No. 42 next week, could be enough to put him over the edge to at least advance through to the Round of 8.
With eight of the nine remaining races this season for Chastain in less than stellar equipment, it's going to be tough for him to advance far enough to compete for a championship. However, as Chastain said in his victory lane interview on Saturday, "Anything is possible."