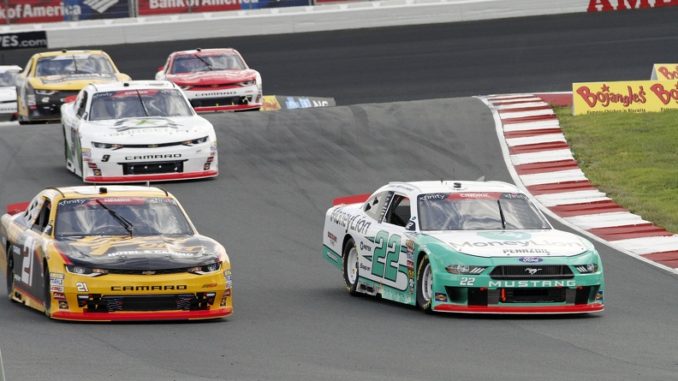 After the debut of the "Roval" at Charlotte Motor Speedway in the NASCAR Xfinity Series, NASCAR executive vice president and chief racing development officer took to social media on Saturday evening to share his thoughts.
First, he noted the "Roval is legit". Many thought the Roval was going to be a disastrous wreckfest after so many issues drivers experienced in practice sessions. However, the race was actually rather calm. There were a total of five cautions, but only one of those were the result of a crash. The others were due to the stage completions, debris, and a stalled car.
Second, O'Donnell noted that we had a first time winner. Chase Briscoe won the inaugural Roval event leading 33 of the event's 55 laps. The race was the 14th start for Briscoe in the Xfinity series. Briscoe credited his dirt racing experience as a benefit in conquering the Roval.
O'Donnell also mentioned the ability to pass on the course, a concern many had, and the the course was challenging.
Most notably in O'Donnell's comments was that fans were asking for more laps (the race was the shortest race of the year) and that NASCAR will "add some laps next year".
There has been much talk in recent years regarding the length of NASCAR races. Many are advocating for shorter races citing the longer races are simply too long to retain fan's attention. Saturday's race appears to have found the other side of that argument. Several comments from fans and even the broadcast announcers regarding how short the race was.
Fans asking for more laps and a longer race is a good sign for the sanctioning body which has struggled in recent years to find the recipe for success in regard to fan support.
The Monster Energy NASCAR Cup Series will make its Roval debut on Sunday.