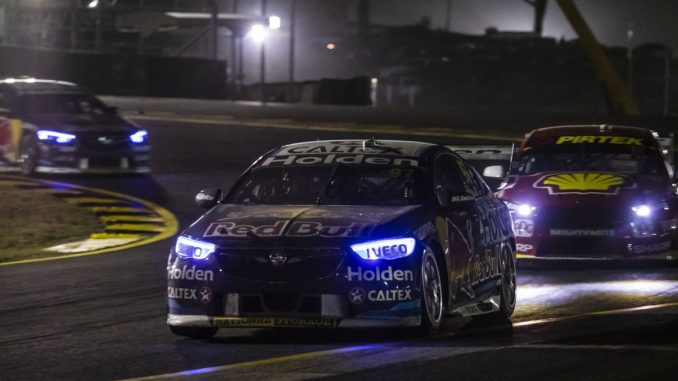 Supercars has announced its 2019 Virgin Australia Supercars Championship calendar with a continued mix of the familiar for current fans and changes for the new.
Whilst the season starts and ends in Adelaide and Newcastle once again, Victorian fans have plenty to cheer about as Phillip Island welcomes the Mustang in pre-season testing, leading off four events in the state.
Supercars CEO Sean Seamer said: "Victoria has a deep history in our sport. The majority of teams are based there, along with Tickford and Walkinshaw's road car businesses. Given Ford is based there too, it's only fitting fans get to see the Mustang Supercar at Phillip Island first."
Victorian Minister for Tourism and Major Events John Eren said: "The Supercars package will help grow tourism in Phillip Island, the High Country and across greater Melbourne – solidifying our state's reputation as the motorsport capital.
"Phillip Island and Winton in Victoria's High Country have so much to offer and now with the return of the Supercars in 2019, there's even more reason to visit.
"The Victorian Government is a proud supporter of Supercars and I am delighted that these four events will be renewed for 2019."
Supercars will then head to the Adelaide 500 before returning to Victoria for the Formula One Australian Grand Prix, again racing for points.
Winton remains in May with the Sandown 500 moving to November away from the AFL and NRL finals series and into a better weather window as the final event of the PIRTEK Enduro Cup.
In Western Australia, Perth has secured a night race for the first time, adding a new element to an historical event for Western Australia and pushing the broadcast into prime time on the East Coast.
The natural amphitheatre of Barbagallo Raceway will be trialled under lights in 2019 with plans for it to become a permanent night racing fixture alongside Sydney Motorsport Park from 2020.
Western Australian Minister for Tourism Paul Papalia said: "The State Government, through Tourism Western Australia, is pleased to be supporting this great initiative by the Supercars Championship.
"Night races will provide a point of difference between Perth and other race events on the Supercars calendar and we're hoping this will entice more people to travel to Western Australia for the event.
Seamer added: "Western Australia is critical to the growth of our sport and we can't wait to draw fans in with this new format. We can expect a special night".
Sydney Motorsport Park will be back in early 2020 in a better time of year after a hugely successful night racing debut in August.
SMSP is in discussions with the NSW Government to secure permanent lighting of the circuit, which, if successful, may lead to a long-term agreement to keep the event under lights.
The formats for Winton and Gold Coast will be finalised by the Supercars Commission next week, with Winton a potential two-day meeting with supports on Friday.
The Commission will also discuss the Vodafone Gold Coast 600 Gold Coast becoming a one-race, 500km format in line with Sandown, as the middle leg of of the PIRTEK Enduro Cup.
The Supercars e-Series expands in 2019 with a nine-event virtual Championship, starting in early May with the first full round in late June leading into the Watpac Townsville 400.
The 2019 Virgin Australia Supercars Championship calendar:
Feb 13-14:           Test Day, Queensland Raceway/Phillip Island Grand Prix Circuit
Feb 28-Mar 3:      Adelaide 500, Adelaide (DS2)
Mar 14-17:          Melbourne 400, Formula One Australian Grand Prix, Albert Park
April 5-7:             Tyrepower Tasmania SuperSprint, Launceston
April 12-14:         WD-40 Phillip Island 500; Phillip Island
May 2-4:              Perth SuperNight, Barbagallo Raceway, Perth (DS2)
May 24-26:          Winton SuperSprint, Winton Raceway, Winton
June 14-16:         CrownBet Darwin Triple Crown, Darwin
July 5-7:               Watpac Townsville 400, Townsville (DS2)
July 26-28:           Ipswich SuperSprint, Ipswich (DS2)
Aug 23-25:          The Bend SuperSprint, Tailem Bend
Sept 13-15:         ITM SuperSprint, Auckland
Oct 10-13:           Supercheap Auto Bathurst 1000, Bathurst (DS2)
Oct 25-27:           Vodafone Gold Coast 500, Gold Coast
Nov 8-10:            Sandown 500, Sandown
Nov 22-24:         Coates Hire Newcastle 500 (DS2)
NB: DS2 – denotes Dunlop Super2 Series.