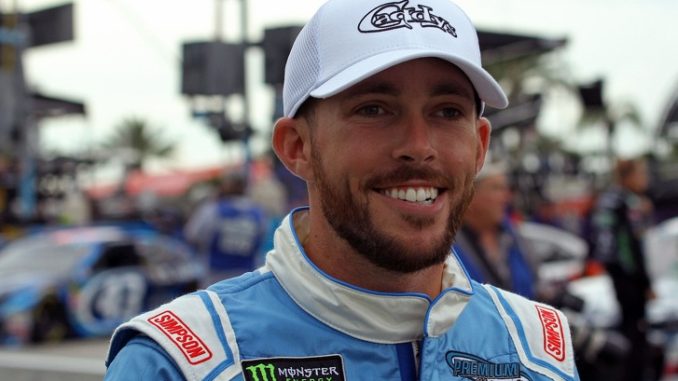 Ford EcoBoost 200 | Homestead-Miami Speedway Race Advance
Team: No. 38 Niece Equipment Chevrolet Silverado
Driver: Ross Chastain
Follow the Team: @NieceMotorsport; @RossChastain
Chastain on Racing at Homestead: "I always enjoy coming to Homestead,
so this weekend will be no different," said Chastain. "This is as
close as NASCAR comes to my hometown – I'm excited to be back in
Florida. I know this Niece Motorsports team has been working hard all
year, and especially on this truck, and I'm really hoping I can help
this team close out the 2018 season on a high note."
Chastain at Homestead: Chastain will look to make his fifth NASCAR
Camping World Truck Series (NCWTS) start at Homestead-Miami Speedway
on Friday. In his previous four starts, Chastain has two top-10
finishes, with his best finish of eighth coming in 2013. In those
four starts, Chastain has three top-15 finishes.
Chastain also has four NASCAR XFINITY Series (NXS) starts at
Homestead-Miami Speedway, earning three top-20 finishes.
About Chastain: Chastain looks to make his third start for Niece
Motorsports in 2018. In August, Chastain made his first start with
Niece Motorsports at Bristol Motor Speedway. The veteran racer turned
in a solid performance in the No. 38 Chevrolet, qualifying 10th and
finishing the night in 12th.
The 2018 season has been a busy one for Chastain, who has competed in
all three of NASCAR's major series. To date, Chastain has made 33
starts in the MENCS, 32 starts in the NXS, and six starts in the NCWTS
this season.
In September, Chastain broke into the Winner's Circle in the NXS,
after putting on a dominating performance at Las Vegas Motor Speedway,
winning each stage of the race and leading 180 of 200 laps.
About Niece Motorsports: Niece Motorsports is owned by United States
Marine Corps Veteran Al Niece. In 2018, Niece Motorsports enters its
second full season in the NASCAR Camping World Truck Series, fielding
two full-time teams with Austin Wayne Self and Justin Fontaine. Niece
also owns Niece Equipment, which has for over 30 years provided
clients with reliable products at competitive prices. Niece
Equipment's reputation is built on service, integrity and
dependability. The company provides water and fuel/lube trucks that
are engineered with quality and durability in mind for the
construction and mining industry. Follow the team on Facebook and
Instagram @NieceMotorsports as well as twitter @NieceMotorsport.