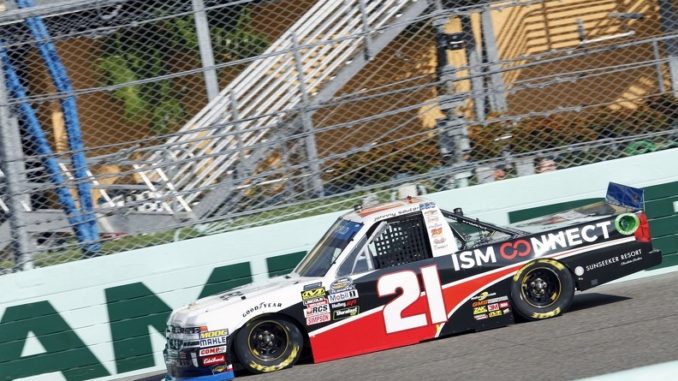 On Wednesday, GMS Racing announced that former NASCAR Gander Outdoor Truck Series champion, Johnny Sauter, will not return as the driver of the No. 21 Chevrolet in 2019. 
Sauter, had driven for the team for three seasons, winning the NGOTS championship in 2016. 2018 was a career season for Sauter. Though, he did not win the championship, he found victory lane six times ( a career best), accumulated 14 top-fives, and 17 top-10s in the series' 23 events.
It was also announced that defending series champion, Brett Moffit, would be the driver for the No. 21 in 2019. Moffitt was released from Hattori Racing Enterprises just after completion of the season in 2018 due to financial reasons.
In and interview with Sirius NASCAR radio's Dave Moody, Sauter noted the reason he was given for his release was also financial.
Fans have been critical of the sport in recent weeks due to many talented drivers being released due to financial issues.