Gase Lands XFINITY, Daytona 500 Ride with MBM Motorsports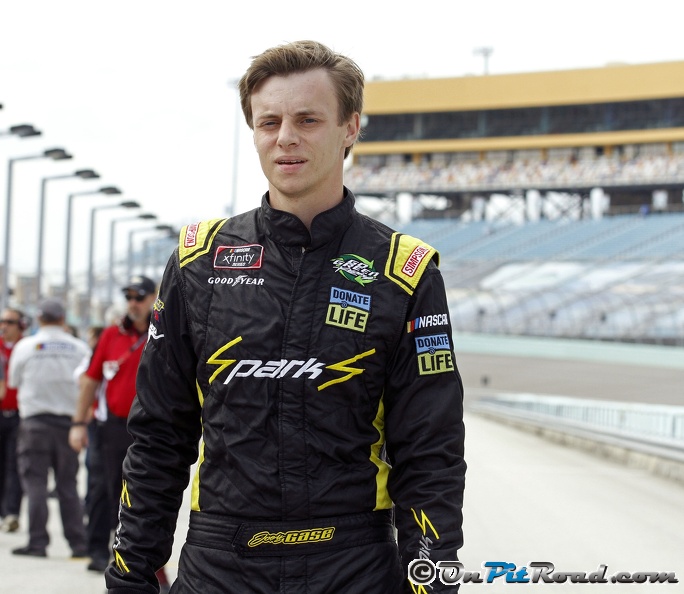 Following a year of racing for Go Green Racing in 2018, Joey Gase is making the move to the Carl Long-owned MBM Motorsports team for the 2019 NASCAR XFINITY Series season. Gase will pilot the No. 35 Toyota Supra during the season, a third car for the team.
"I am very excited and thankful for the opportunity Carl and MBM Motorsports is giving me this year," said Gase. "Every off season is stressful when you don't know what your plans for the following season will be. This off season by far has been the most stressful of my career with some unforeseen things happening. One evening I was sitting in my office trying to figure out what my next move should be and then out of the blue Carl gave me a call and we talked for about two hours over the phone and now here we are. MBM Motorsports has grown and improved their program a lot over the last two years, especially the end of last season. I am very excited to be a part of that growth in 2019."
In addition to a full-time ride in the XFINITY Series, Gase will also drive for the team in the Daytona 500 along with various other Monster Energy NASCAR Cup Series races throughout the year.
Gase, who has driven full-time in the XFINITY Series since 2014, was selected as a leading candidate for Long's team due to his dedication to the series and his experience.
"Having an experienced driver in Joey Gase to start our season is a huge blessing," Long said. "He has worked hard to bring sponsorship to MBM. Today's driver has to be gifted in handling a car and promotions. Lucky for us Joey is one of the best in all of NASCAR at doing both. Look for us to turn heads this year!"
Perhaps one of the most exciting things about the announcement was the first live reveal of the new Toyota Supra in the XFINITY Series.
We couldn't be more thrilled to welcome @JoeyGaseRacing to our MBM Motorsports family & there is no better way to announce our 2019 plans than by doing this at the @NASCARHall. #NASCAR #EternalFan pic.twitter.com/gWsH1ntVGW

— MBM Motorsports (@MBMMotorsports) January 16, 2019
Very excited and thankful to be teaming up with @MBMMotorsports this year in the Cup & XFINITY Series! Huge thanks to @1eternalfan and all of our other great partners for making it possible! Click the link for more info! Bring on the #Daytona500! https://t.co/4gvSrW9U18 pic.twitter.com/1S47OlLIRS

— Joey Gase Racing (@JoeyGaseRacing) January 16, 2019
Along with sponsorship from Eternal Fan for both the XFINITY Series opening race at Daytona and the Daytona 500, Gase brings longtime sponsor Donate Life and Agri Supply.
MBM Motorsports will reportedly field at least three full-time XFINITY Series cars in 2019, including Gase's No. 35, which will have owners points to start the year off the team bought from Chip Ganassi Racing's No. 42 team.