Ryan Truex to Race Daytona 500 for Tommy Baldwin Racing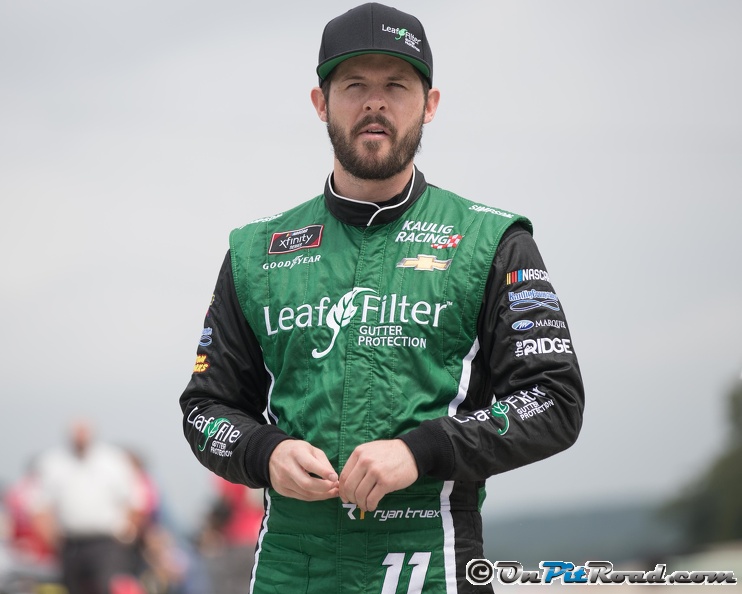 Still on the hunt for a full-time ride of his own for 2019, Ryan Truex will start off the year by contesting NASCAR's biggest race, the Daytona 500, driving the No. 71 Chevrolet for Tommy Baldwin Racing.
Baldwin's team, which is reentering the Monster Energy NASCAR Cup Series on a part-time basis in 2019, will field the car for what will be Truex's second attempt at the Daytona 500.
The race will also mark the second time Truex and Baldwin have worked together, the first of which also came in a season-opening race at Daytona, that time in the NASCAR XFINITY Series.
"I'm excited to have Ryan back in a Tommy Baldwin Racing car," team owner Tommy Baldwin said. "We had success at Daytona in the NASCAR Xfinity Series, in the past. I've known the Truex family a very long time, and it's special that we'll be able to compete in The DAYTONA 500 together, and hopefully more races as the year goes on. We are still in search of a primary sponsor that we're hoping to put together in time to give TBR a great run this year!"
Truex raced full-time in the XFINITY Series for Kaulig Racing in 2018, but his contract was not picked up for 2019 as the team opted to sign young Justin Haley instead, leaving Truex looking for another ride. While a full-time ride in one of NASCAR's top-three series has yet to materialize, Truex will at least have this opportunity.
"I am very thankful to TBR and Tommy Baldwin for this opportunity and can't wait to get to Daytona and back in a Monster Energy NASCAR Cup Series car," Truex said. "The pressure is on to make it into the race, but Tommy is a true racer, and I know he will put everything into the car to give us a great shot."
Additional driver announcements for the year and sponsorship are said to be forthcoming.