Atlanta Will Not Tell the Tale on 2019 Aero Package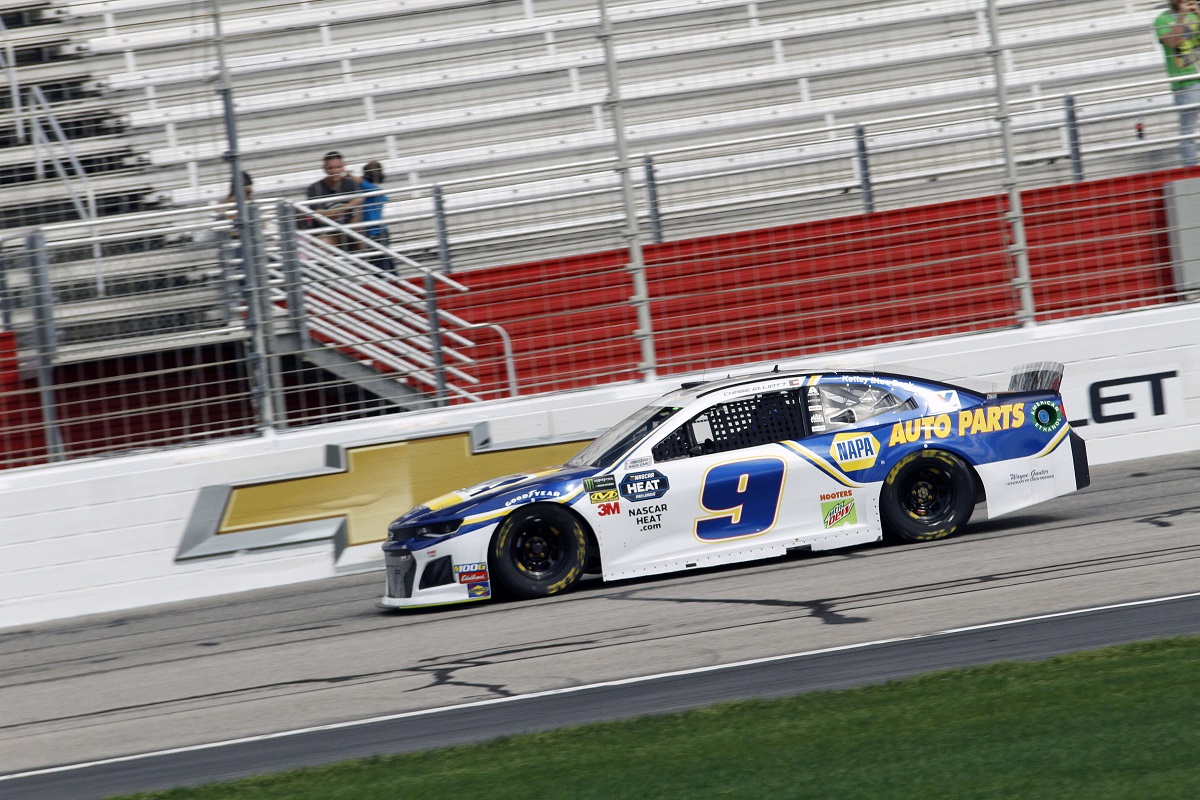 Since last spring I have been salivating over the "new rules package" and it's possibilities in NASCAR. I thought the 2018 version of the All-Star Race at Charlotte was a good indication of what the package could be. In my opinion, with a little tweaking, that package had the possibility of producing really exciting racing. I'm very hopeful of this package in 2019 but I want to throw a word of warning out there right now: Atlanta will not be a great indicator of this new rules package.
You see, while there are 16 races where NASCAR has a target goal of 550 horsepower with the air ducts through the front wheel wells, Atlanta is not one of them. Atlanta, along with both Pocono races, Darlington, and Homestead will all have targets of 550 horsepower but will not feature the air ducts. I feel that will make a very big difference in the way the package races during the season.
Also, Atlanta is a unique animal in and of itself. While it is a 1.5 mile Speedway, it has a very old, very worn surface. The track was last repaved in 1997 and, according to many, well past due for a fresh repave. The track was scheduled to be repaved in March 2017 but an outcry from NASCAR drivers kept the track from going through with it at that time. The surface was resealed and filled prior to this weekend's action but that's about like slapping lipstick on a pig. She's still ugly but the driver's love the slick and rough surface.
When the track was repaved in 1997, Geoffrey Bodine set a blistering pole speed of 197.479 mph for the November race. Last year's 2018 race saw Kyle Busch post the fastest Round 3 time with a speed of 184.652 mph. Just a few laps into a run at Atlanta the cars start falling off significantly due to tire wear. The age of the track, along with the tire wear, will make this Atlanta race a unique race for this rules package.
I've already saw countless people talking about this race being "the first real test" of the 2019 rules package. Yes, this race will feature the horsepower reduction, but it will not have the air ducts. Plus it will be ran on a surface several years past it's functional life cycle. Think of this race at Atlanta as a glimpse of the 2019 package but trying to compare it to any other race on the schedule will be impossible. The real test of the 2019 package, and what it can do, will come next week at Las Vegas.
I hope that Atlanta can provide a race that allows cars to suck up better in a draft and make passing a bit easier and the dreaded aero dependency a little less severe. But, no matter what type of race we see at Atlanta, I sure won't be judging this 2019 package based on this race. I just hope we dodge the raindrops and see some good racing action.
What do you think the racing will look like this weekend? Drop us a comment below!
**The opinions expressed on this site are not necessarily those of the publisher, management or staff. All comments other than website related problems need to be directed to the author. (c)OnPitRoad.com. **