Port of Tucson set to pull double duty with Rick Ware Racing at ISM Raceway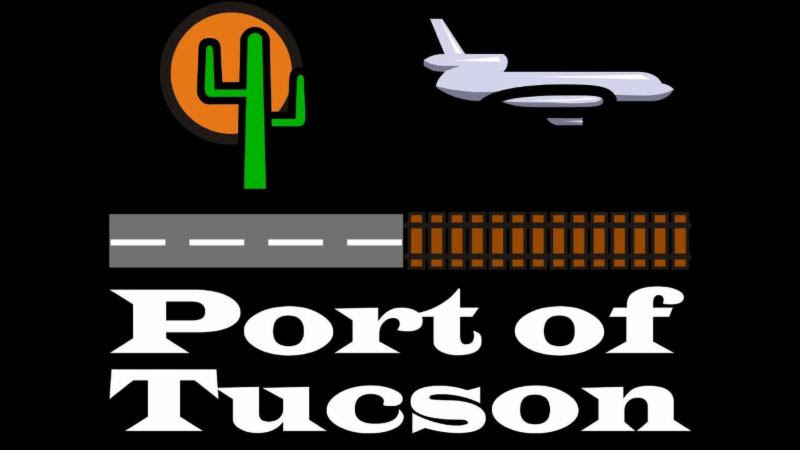 AVONDALE, Ariz. – The second race of NASCAR's west coast swing will bring the addition of Port of Tucson as a marketing partner for Rick Ware Racing (RWR) in the NASCAR Xfinity Series and Monster Energy NASCAR Cup Series races respectively at ISM (Ariz.) Raceway.
Driftwood, Texas native Bayley Currey will drive the team's No. 17 Port of Tucson Chevrolet Camaro in the iK9 Service Dog 200, while also making his Cup Series debut in the team's-chartered No. 52 Chevrolet Camaro ZL1 in the TicketGuardian 500.
"We have always been a supporter of up and coming talent and we have a passion for racing and helping young talent develop," offered Port of Tucson owner Matt Levin. "We see something special in Bayley and are excited to help him and RWR this weekend at ISM."
The Port of Tucson is a full-service inland port, rail yard and intermodal facility located southeast of the city of Tucson, Ariz., 70 miles north of the Mexico border crossing in Nogales, Ariz. on Interstate 19.
The facility is located adjacent to the Union Pacific Railroad Mainline and Interstate 10, linking California and Texas.
The Port of Tucson is a neutral transportation facility with the main purpose to connect people and companies with opportunities and markets.
Port of Tucson will serve as the primary marketing partner for the fourth Xfinity Series race of the season on March 9., while serving as a major associate partner for the fourth Cup race of 2019 on March 10.
"Bayley has worked with us for the past couple of years and has earned this shot to drive our cars this weekend at ISM Raceway," said Rick Ware Racing team principal Rick Ware. "We have wanted to put Bayley in the car before now because we believe that he is a very talented race car driver.
"I feel like Bayley has a really big future ahead of him and everyone at RWR is excited to be a part of this. He has done a great job for us in our Xfinity car so far this season and I expect that we will see really good results with him in our Cup car on Sunday."
Currey, 22, says the opportunity to pull double-duty at ISM Raceway is extremely humbling.
"I am very excited to compete in Rick's Cup car for the first time and make my Cup debut on Sunday," offered Currey. "I have been working at the shop since 2017 and it has been awesome to see how Rick Ware Racing has progressed.
"I am thankful to be able to get behind the wheel where obviously the main goal is to run all the laps and see the checkered flag. I really enjoy competing at ISM Raceway and I think if we can keep everything in line, we will come away with some good runs."
The iK9 Service Dog 200 is set for Saturday, March 9 with coverage on FOX Sports 1 (FS1), the Motor Racing Network (MRN) and SiriusXM Satellite Radio Channel 90. Event coverage begins at 3:30 p.m. (ET).