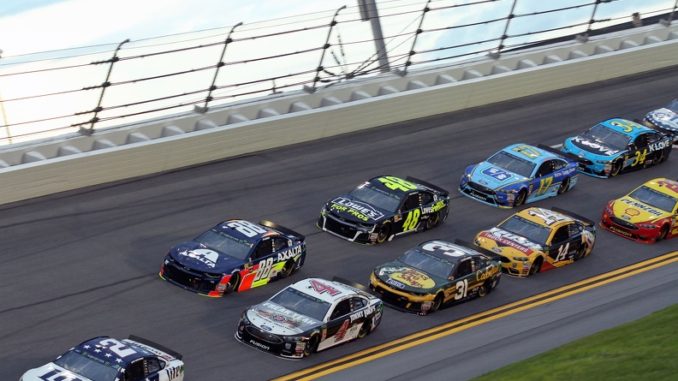 With the final-stage qualifying fiasco that occurred on March 17th at Auto Club Speedway in which none of the final stage competitors posted a qualifying speed, NASCAR has implemented a rule stating that all final lap competitors must post a time or start in the back of the field.  It also stipulates that once a car leaves their pit box, they must proceed to the track without delay.  The incident occurred because every one of the final stage qualifying drivers waited until the last moment before moving their car off pit road and by the time the field got back around to the start/finish line, the qualifying session had ended.
It was just a matter of time before something like this happened and a big reason I am against race-style qualifying.  I've been against it from day one.  Qualifying should be about who has the fastest car, against the track.  Not the fastest in a pack.  Not the fastest car in the draft.  It should be about who has the fastest car against the track.  The only way to test that is one car on the track at a time.  Let the driver come back in, make adjustments and head back out…that's fine.  But during qualifying, there should never been more than one car trying to qualify on the track at the same time.   The only exception I can see would be a road course where you can release cars on a timed basis…say one car every 30 seconds.
I understand NASCAR is trying to change with the times to make the sport more appealing.  But there are times when change fails and this is one of those times.