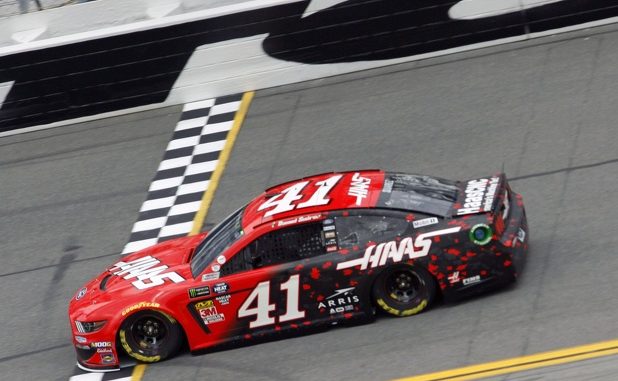 Single car qualifying will make its return to NASCAR beginning this weekend at Dover Raceway. In 2014, NASCAR made a significant change to traditional qualifying for its three national series with the addition of group qualifying. The change was in response to fan comments that qualifying was boring and needed to be changed. Additionally, the television partners wanted something more interesting than one car at a time for broadcasts. The format was somewhat successful until the new aero package was implemented at the start of this season.
The new aero rules package has added more emphasis to drafting. This resulted in teams wanting to wait for other cars to go out during qualifying so they could pick up the draft. The problem is…EVERYONE waited. Multiple times this season teams sat on pit road and jockeyed for the best position to get on track at just the right time. This resulted in several pit road issues, very poor optics for television, and multiple drivers not even completing an official lap in the final round. Fans, media, and NASCAR officials were all extremely displeased with the debacle.
NASCAR Senior Vice-President, Scott Miller, made the announcement on Wednesday. "Well, we've all seen how group qualifying evolved.  With the teams all waiting until the last minute, being allotted a block of time and only taking advantage of the last two or three minutes of it, it became problematic from a content standpoint, and also from a storytelling standpoint from the broadcaster and radio perspective and that. It was very hard to figure out who was doing what when it was only like a two-minute session.  A lot of times some of the polesitters weren't covered very well because they were kind of surprise polesitters or whatnot.  That and just restoring general order. One of the things that was compelling to me about doing this as we talked to broadcasters was the fact that that ghost car technology has gotten really good.  I think it's going to be a pretty good story for them to tell, comparing each car to the fastest car that's gone, being able to see who drove in deep, who rolled the middle fast, who got off the corner, all of those sorts of things. All of that kind of led to today's announcement and the decision to go to single-car."
Many suggested that practice speeds be used to set the starting lineup in lieu of qualifying to alleviate the issue. Miller explained why that option was off the table saying, "Well, practice speeds are very problematic.  That could start a whole 'nother cycle of development, trying to figure out how to run your car light in practice because we don't officiate practice.  We certainly didn't want to open that can of worms at all. Also, to make a compelling show, we need to make sure that a car stands a chance to win the pole is actually the last car out.  We think that typically everybody that qualifies in the top 20 in an event stands a chance of sitting on the pole in a subsequent event.  That was the pool we selected to come out of the draw of the last 20 spots to go. Also, rather than just going off of points or something, that gives every week some incentive for teams to qualify better and get in what is typically the draw that everybody wants to have, the later draw."
While many fans blame the teams for causing this issue for sitting on pit road and waiting, Miller was careful to not place blame on ay one group. "No, I don't really think anybody's at fault.  I think it's something that we tried to try to provide a good show.  We were optimistic.  It didn't work out. I think maybe we should have been more proactive, said Miller.  "Maybe they should have given a little bit, whatever the case is.  I don't think necessarily they're to blame or we're to blame.  It's just we put something new out there with the rules package, and this didn't work out for us.  That's it. We tried to cooperate with them.  They tried to cooperate a little bit.  But like I said before, they're always going to default to what is best for their competitive position, and I don't blame them for that.  That's kind of just where we are."
All three national series will utilize the same format with two laps of qualifying at tracks longer than 1.25 miles, one lap at short tracks, and group qualifying at road courses.